Create and Market a Content Offer in 3 steps
What is a Content Offer?
A content offer or lead magnet refers to a content piece that is provided in exchange for contact information. Lead Magnets fall into the category of inbound marketing and should be part of every content strategy. The goal is to create as many marketing contacts as possible. The more relevant and high-quality the content offer, the higher the conversion rate. Common formats include eBooks, white papers, infographics, or video courses.
In this blog post, we will look at how to identify, create, and market content offers. Furthermore, we look at other campaigns that need to be used or created to continue nurturing the generated leads.
Step 1: Identify content offer Ideas
What topic is suitable for a content offer? (Lead magnet ideas)
You're probably wondering what topic to use for a content offer. Most marketers create an eBook or whitepaper that serves the business and is very closely related to the products or services. The approach is: I have something to tell and you – my dear buyer persona – should read it. But this approach is usually not very effective.
Marketers are sitting on so much data that is great for creating a resource that audiences are literally asking for.
You should start by asking which existing content pieces generate the most engagement? Here's a list of data sets that can serve as indicators:
Blog Topics/Content Clusters with the most page views, time on page, and/or subscriber rates

Topics with the most social engagement: shares, likes, comments

Email campaigns with the best open, click, and even response rates

Organic

search terms and keywords

that led visitors to existing content or sites (using and understanding their language & problems)

In the case of a search box or chatbot on the page, what questions were asked or terms searched?
Which angle is best suited for my content offering?
Once the data has been collected and analyzed, a list of potential topics can be isolated and data-driven decisions made. Once a topic has been identified, it is important to define the angle precisely. Now all data sets should be reviewed again to determine which perspective makes the most sense.
Niche marketing like photography marketing for example can focus on fellow photographers, but also potential clients that book the artist. Both audiences usually can be monetized.
Choosing the content offer Format
Next, the format needs to be selected. This can be an eBook or infographic in PDF format, access to a social media group, or exclusive video training.
It doesn't have to be one or the other, however, it is advisable to focus on one main format first, which can then be repurposed into various other formats. More on this in step 3.
Step 2: Create content offer
In the second step, the content offer must now be created in the selected format, researched topic, and angle. The goal is to create a free high-quality offer to generate as many leads as possible.
There are some quick wins such as converting existing content marketing pieces into the desired format. For example, a blog post or series can be bundled into an eBook. Another example would be presenting existing research data in an infographic.
On the other hand, the creation can be very costly if the topic has to be researched first. However, it is often worth it and this data can then be recycled.
Step 3: Marketing the Content Offer
I'd like to break this part into two subsections: Generating New Leads and Nurturing Existing Leads.
Generate new leads with content offers
The main goal of a content offer is to grow your email list. This means that a form or chatbot must request contact information in exchange for the piece of content – at least the email address.
These are the most common applications to generate leads with gated content offers:
Landing Pages (LP) with a summary/description of why the content offer should be downloaded. The landing page can be accessed through navigation menus and

internal cross-links

within other articles, as well as any of the following.

Pop-ups after a certain amount of time on the page, scroll depth, or exit intent. The pop-up can act directly as a form or lead to the landing page.

In content call-outs and call-to-actions can be text-based or visual banners within relevant other pages like blog posts. Again, a form or link to the landing page can be implemented directly.

Chatbots can promote the content offer. Potential customers can then provide their details directly in the chat or be sent to the LP as usual.

Social media posts can be both organic and sponsored. Here, too, there is the possibility of linking or using forms of the respective portals. For example, there are one-click

LinkedIn lead generation

forms.

Content distribution and native ads are also good ways to reach new target audiences.

Demand gen campaigns with online media publishers. Many offer sponsored campaigns by marketing lead magnets to their target audience.

Blog posts – if they don't already exist – can be created (more on this later) to drive organic traffic.
Marketing to Existing Leads
Don't forget your existing leads. There are two distinctions, too. First, all existing marketing contacts should receive the content piece. Here, the goal is to provide a helpful resource. The contact information is no longer relevant, as you have it already in the database. Another advantage can be to assign leads a cookie, for example the HubSpot tracking code, and thus get further insights about the lead (provided that it has not been assigned a unique cookie ID).
On the other hand, the new content can be integrated into an email nurture stream for newly generated leads. However, it's important to exclude leads generated via this lead magnet from this step.
Content Offer Tracking & Reporting
It is important to analyze the different lead sources. Not only the download but also the engagement should be measured. Ultimately, the long-term goal should be to acquire customers. Especially compared to other marketing strategies.
In addition, the lead score for a download or view should be adjusted for existing leads.
Recycle a content offer
A content offer should not be created and forgotten. Most of the work is put into research and creation. It is therefore recommended to leverage the work and turn the content offer into other formats with relatively little effort.
As mentioned earlier, individual elements in a content offer can be converted into blog posts. In addition, different formats should be created for different audiences. Let's say you've created an eBook. Not everyone in your target audience likes to read PDFs. In this case, parts can be taken out or ideas can be further developed and packaged into an infographic, video, or podcast.
Never leave a lead behind
Finally, we must briefly mention that it is not enough to generate new leads. It is imperative that new contacts are used in further, meaningful campaigns. Email nurturing campaigns, advertising, or SDR marketing are good examples.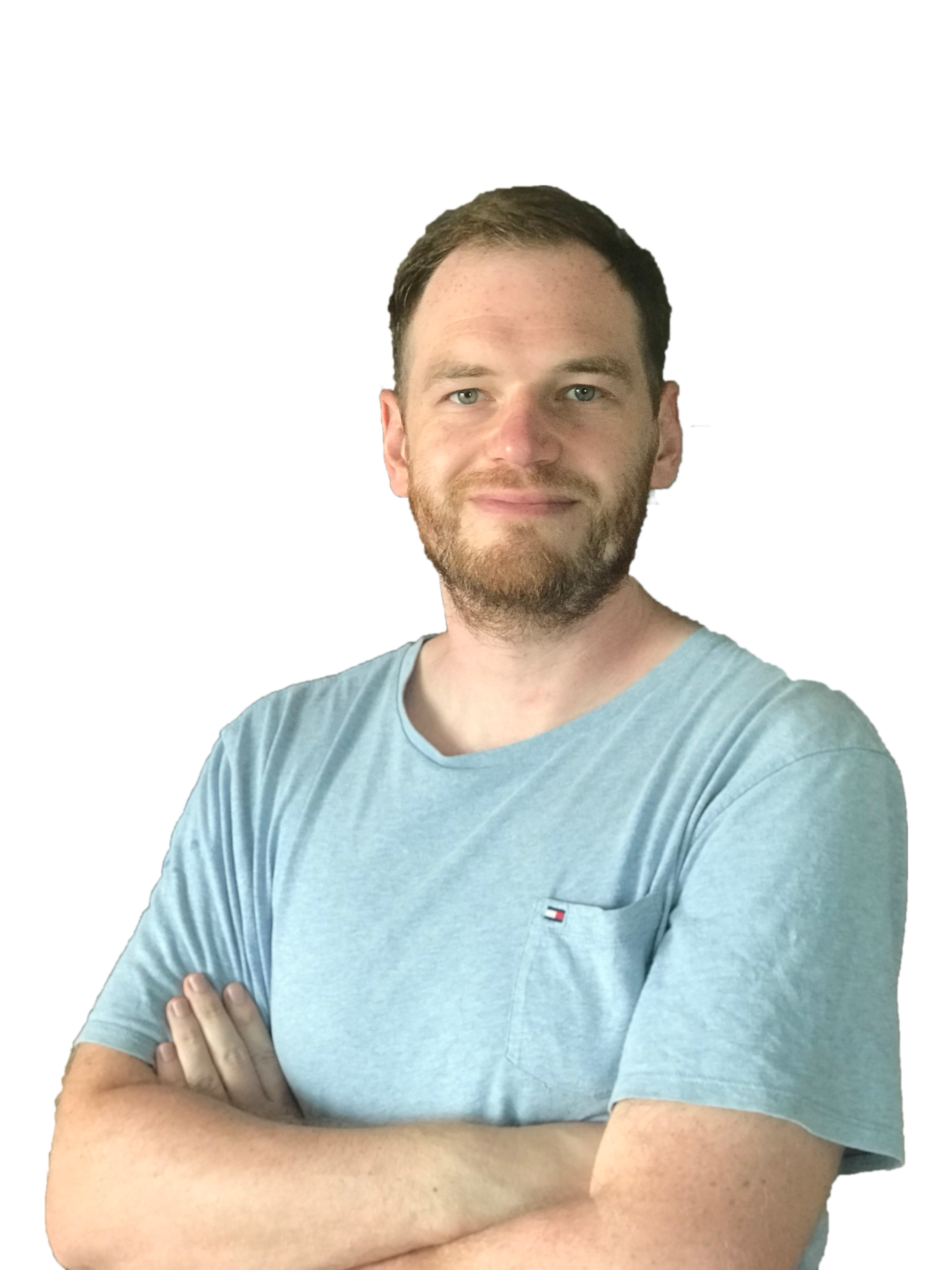 Sascha is a Lifecycle Marketing Consultant with over 8 years of digital marketing experiences in Silicon Valley, the UK, and Germany.
After leading the demand generation for a 100+ million company, he decided to venture out on himself. He's now helping clients to attract and convert more leads and customers.
His main focus are SEO, paid media & marketing automation – all with the focus to tie marketing campaigns to revenue.
Sascha has been featured in industry publications.