About Back2MarketingSchool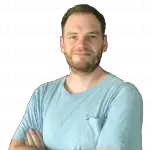 Back2MarketingSchool is a marketing blog by Sascha Hoffmann, a Lifecycle Marketing Consultant with over 8 years of digital marketing experience in Silicon Valley, the UK, and Germany. The main focus of Sascha is SEO, paid media, and marketing automation – all with a focus on generating leads and revenue.
About Sascha Hoffmann at Back2MarketingSchool
I'm originally from Germany, but I ventured to the US to complete a Master's in International Marketing in San Francisco. After graduating, I worked my way up in a Silicon Valley startup to eventually lead the demand generation and lifecycle marketing efforts. The demand generation was a big driver in breaking through the 100 Million annual revenue mark.
Today, I'm an independent marketing consultant and website portfolio owner – I want to have skin in the game and practice what I preach.
Sascha Hoffmann's marketing expertise
In a nutshell:
8+ years of digital marketing experience

Lived, worked, and supported clients in 3 continents and many countries: the United States, the United Kingdom, Germany, Austria, Switzerland, Canada, Mexico, and Thailand.

3+ years independent Lifecycle Marketing Consultant
Don't just take my word, see some credentials and what others say: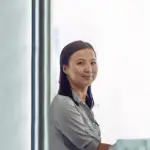 Jennifer Park, Chief Editor at AmerinoteXchange 
"Sascha recovered and stabilized our SEO after a 1.5 year Google-Update hit, and continues to fill our pipeline with high-quality PPC submissions."
Achieved OMT expert status – well-established German marketing publication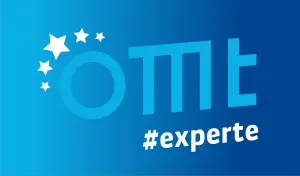 Connect with Sascha Hoffmann on Social Media or Email
Don't be a stranger, and connect with me:
(please note, I DO NOT accept guest posts and DO NOT sell any links on Back2MarketingSchool. But feel free to reach out for other collaborations.)
Sascha Hoffmann & Back2MarketingSchool in the press
Mission and Vision of Back2MarketingSchool
At Back2MarketingSchool and Scuba-Marketing, I'm on a mission to revolutionize marketing by showing businesses that marketing success isn't just about vanity metrics – it's about tying every marketing effort to tangible revenue growth. My commitment extends to businesses of all sizes, from small and local businesses to B2B giants. 
This marketing blog is here to guide you through every stage of the customer lifecycle, ensuring your marketing strategies align with real business results. I'm on a mission to make marketing matter, and together, we'll drive your business's success and revenue growth.
What You'll Find on Back2MarketingSchool
You will find hands-on experience, actionable how-tos, and tested insights. All products and recommendations have been tested. 
I will cover topics from SEO and paid media, over marketing analytics and ABM, to marketing automation.
Personal life of Sascha Hoffmann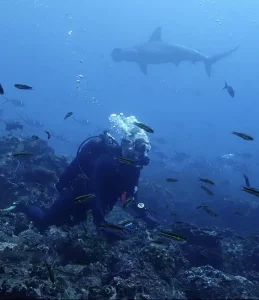 I also have a personal life beyond marketing. I'm a travel enthusiast and usually pick destinations where I can explore the underwater world while scuba diving. Likewise, I'm always up for a pick-up soccer game or watch some live sports.
Some other hobbies include snowboarding, motorbikes, photography and the usual handing out with friends.
Dive into revenue-generating marketing with me!