DeckLinks Sales Enablement & Experience Review
What is DeckLinks Sales Enablement & Experience Software?
DeckLinks is a new sales enablement and sales experience tool that helps sellers to create a unique sales pitch experience. The main benefits are building visually appealing B2B sales presentations with easy navigation to flip through slides, find out more about the company or contact person, and access additional information. 
Furthermore, it has video narration features, CRM integrations, lead capture functionalities, and most of all real-time engagement analytics. Don't worry, we will break this down in the review.
Why do you need a sales experience tool?
A sales experience enhances the buying journey and provides the seller with meaningful data to prioritize, customize, and close sales proposals easier and faster. Sounds like a lot of buzz words, but let's look at a use case:
You are having a discovery call with a potential buyer. The buyer is interested and would like to send the presentation along with some notes she took during the meeting to her manager. If the manager likes it, they will schedule a demo call and evaluate it further. The seller sends the pitch deck, two case studies, and links to some resources on the website. The seller – you – don't hear back from the prospect and follow up numerous times until you close the opportunity and move on. Sounds familiar?
What if you could enhance the experience and get insights into every step of the journey?
DeckLinks analytics and real-time alerts
Engagement metrics have long replaced vanity metrics like clicks. Many tools can measure a click on links, but not the actual engagement with the content behind it. 
With DeckLinks analytics you can get insights into the time spent per session, per slide and any combination of the two.
Additionally, you can see how often attachments have been downloaded, media plans have been exported, your profile has been viewed, and the "contact" button has been pressed.
Sellers can toggle on real-time alerts every time an engagement has been captured. Therefore, you never miss a view on your pitch deck or proposal. By analyzing the time spent on specific slides, you can customize a timely follow up, and close deals faster and easier.
DeckLinks sales deck interface
The DeckLinks interface make you stand out from other sales proposals and pitch decks your prospect receives:
In the main frame we have the slides, on the left side a clean panel to learn more about the seller and company, as well as a video narration window (the circle is actually a video).
In the top, you have more navigation opportunities to flip through the slides or access additional attachments.
Video narration increases engagement
When I started using video narrating and explaining my sales presentations the engagement increased on multiple levels.
Time spend on presentations with video narration was 165% higher than presentations without video explanations


The average time per slide increased from 37 seconds to 3:44 minutes with video slides



Most importantly – so far – I landed a follow up meeting 100% of the times sending out a narrated proposal
Moreover, the qualitative feedback is outstanding. Every time I have sent out my presentations via DeckLinks, people ask me about the tool. It's an eye-catcher, which itself is a selling point as a digital marketing consultant.
Decklinks is a better Loom & Vidyard sales video alternative
I honestly have to say that I used Loom quite often and never liked it. The Chrome extension sometimes doesn't start to record and I had recorded videos not being saved to the dashboard. Often I go back to QuickTime Player, so I know it works.  
Moreover, sending a video is still clunky and if you send it via a link it doesn't deliver a great experience for the buyer, as well as seller.
Vidyard is probably more often used to introduce yourself to a potential buyer and solves a different problem than DeckLinks. Nonetheless, a problem DeckLink can't solve differently. You can even gather engagement insights when sending your video introductions.
Lead capture on pitch decks
How often does someone say that they loop in everyone involved in the decision-making-process and don't do it? Well, now you know by implementing an easy email gate. 
Prospects have to enter their email address to access the slides. 
The seller needs to decide if he wants to ensure to know who looks at the slides or leaves slides ungated. Both processes have advantages and disadvantages. Anyways, having the option to toggle the feature on is a nice-to-have in the platform.
What problems does DeckLinks solve?
Not knowing if a prospect even looked at the slides that were attached to an email are part of the past.
DeckLinks helps you to engage your prospects on a new level and capture the engagement statistics along the way. Video narration in a clean interface will increase time spent on the slides and help to control the conversation. Fewer slides get skipped and important points overlooked.
Create a great buyer experience

Measure engagement and know what happens

Real-time alerts and insights to follow up in a personalized and helpful way

Optimize your pitch decks and proposals based on previous engagement. Were slides skipped? Did someone spend too much time on a slide? Questions that help you to develop an even better experience in the future.


Capture email addresses and know if the presentation was forwarded internally.
What do you want to do next?
* get 15% off on your subscription with that link. Disclaimer: it is an affiliate link and you support this blog by using our promo code.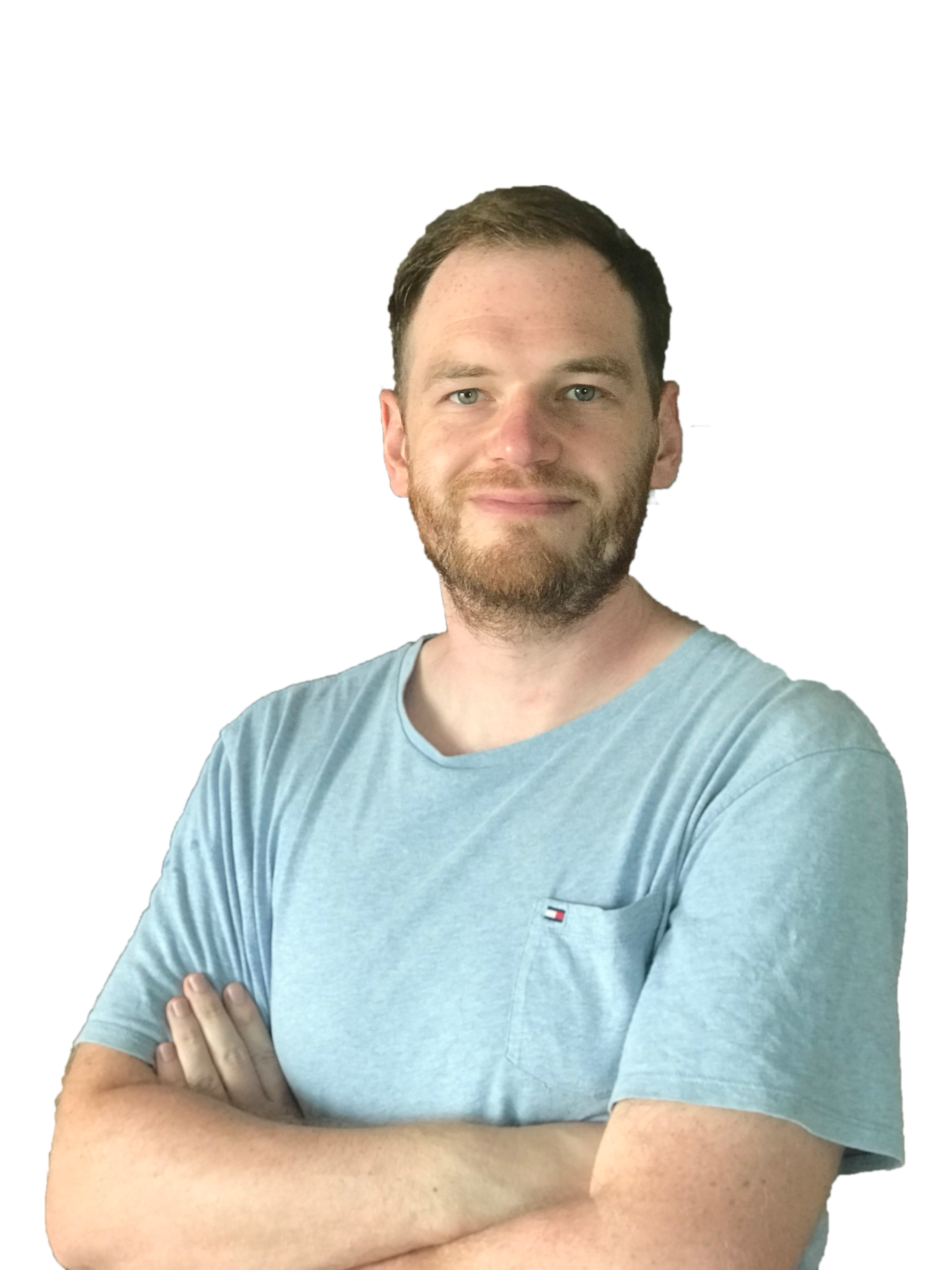 Sascha is a Lifecycle Marketing Consultant with over 8 years of digital marketing experiences in Silicon Valley, the UK, and Germany.
After leading the demand generation for a 100+ million company, he decided to venture out on himself. He's now helping clients to attract and convert more leads and customers.
His main focus are SEO, paid media & marketing automation – all with the focus to tie marketing campaigns to revenue.
Sascha has been featured in industry publications.