Complete LinkedIn industry list in Campaign Manager
LinkedIn is the largest social network for business contacts. Businesses are divided into LinkedIn industries, which consist of main categories and subcategories.
Currently, (as of December 2023), the LinkedIn industry list consists of a total of 24 main categories and 148 subcategories as applicable industries in LinkedIn Campaign Manager. Those categories have not been updated by LinkedIn since March 2022.
Which corporate sectors are available on LinkedIn?
The current main categories of corporate LinkedIn industries are
Agriculture
Arts
Construction
Consumer Goods
Corporate Services
Design
Education
Energy & Mining
Entertainment
Finance
Hardware & Networking
Health Care
Legal
Manufacturing
Media & Communications
Nonprofit
Public Administration
Public Safety
Real Estate
Recreation & Travel
Retail
Software & IT Services
Transportation & Logistics
Wellness & Fitness
Complete LinkedIn Industry List 2023
Industry Catergory
Subcatergory
Education
Education Management
E-Learning
Higher Education
Primary/Secondary Education
Research
 
Construction
Building Materials
Civil Engineering
Construction
 
Design
Architecture & Planning
Design
Graphic Design
 
Corporate Services
Accounting
Business Supplies & Equipment
Environmental Services
Events Services
Executive Office
Facilities Services
Human Resources
Information Services
Management Consulting
Outsourcing/Offshoring
Professional Training & Coaching
Security & Investigations
Staffing & Recruiting
 
Retail
Retail
Supermarkets
Wholesale
 
Energy & Mining
Mining & Metals
Oil & Energy
Utilities
 
Manufacturing
Automotive
Aviation & Aerospace
Chemicals
Defense & Space
Electrical & Electronic Manufacturing
Food Production
Glass, Ceramics & Concrete
Industrial Automation
Machinery
Mechanical or Industrial Engineering
Packaging & Containers
Paper & Forest Products
Plastics
Railroad Manufacture
Renewables & Environment
Shipbuilding
Textiles
 
Finance
Banking
Capital Markets
Financial Services
Insurance
Investment Banking
Investment Management
Venture Capital & Private Equity
 
Recreation & Travel
Airlines/Aviation
Gambling & Casinos
Hospitality
Leisure, Travel & Tourism
Restaurants
Recreational Facilities & Services
Sports
 
Arts
Arts & Crafts
Fine Art
Performing Arts
Photography
 
Health Care
Biotechnology
Hospital & Health Care
Medical Device
Medical Practice
Mental Health Care
Pharmaceuticals
Veterinary
 
Hardware & Networking
Computer Hardware
Computer Networking
Nanotechnologie
Semiconductors
Telecommunications
Wireless
 
Real Estate
Commercial Real Estate
Real Estate
 
Legal
Alternative Dispute Resolution
Law Practice
Legal Services
 
Consumer Goods
Apparel & Fashion
Consumer Electronics
Consumer Goods
Consumer Services
Cosmetics
Food & Beverages
Furniture
Luxury Goods & Jewelry
Sporting Goods
Tobacco
Wine and Spirits
 
Agriculture
Dairy
Farming
Fishery
Ranching
 
Media & Communications
Market Research
Marketing & Advertising
Newspapers
Online Media
Printing
Public Relations & Communications
Publishing
Translation & Localization
Writing & Editing
 
Nonprofit
Civic & Social Organization
Fundraising
Individual & Family Services
International Trade & Development
Libraries
Museums & Institutions
Non-Profit Organization Management
Philanthropy
Program Development
Religious Institutions
Think Tanks
 
Software & IT Services
Computer & Network Security
Computer Software
Information Technology & Services
Internet
 
Transportation & Logistics
Import & Export
Logistics & Supply Chain
Maritime
Package/Freight Delivery
Transportation/Trucking/Railroad
Warehousing
 
Entertainment
Animation
Broadcast Media
Computer Games
Entertainment
Media Production
Mobile Games
Motion Pictures & Film
Music
 
Wellness & Fitness
Alternative Medicine
Health, Wellness & Fitness
 
Public Safety
Law Enforcement
Military
Public Safety
 
Public Administration
Government Administration
Government Relations
International Affairs
Judiciary
Legislative Office
Political Organization
Public Policy
Expansion of LinkedIn company industries
LinkedIn expanded the list of industries for company profiles to over 400 in March 2022. However, this massive list is not reflected in the LinkedIn Campaign Manager. There, advertisers currently have a targeting choice of 148 industries.
LinkedIn automatically rolls up these very defined subcategories into the available industries of their list in the Campaign Manager.
It is important to note, however, that LinkedIn did not make this expansion until March 2022. As a result, most companies have already selected their industry before then and probably haven't adjusted it since the expansion.
What is industry in LinkedIn?
The industry in LinkedIn is an option companies can select from the LinkedIn industry list. Individuals can't choose the industry but rather get assigned the industry of the company they are attached to.
As you can see above, the list of LinkedIn industries is divided into categories and sub-categories.
Please keep in mind, that there is a difference between the LinkedIn industry option and the job function. For example, you might be wondering "what industry is sales on LinkedIn"? Well, sales is a function that works in every industry. If you don't know which industry to pick on LinkedIn, always choose a broader one like Corporate Services (e.g. management consulting) instead of Healthcare.
Targeted advertising using LinkedIn sectors (industry targeting)
LinkedIn advertising is great for building high-converting B2B lead funnels and also targeting your account-based marketing lists on LinkedIn with advertising messages.
In most campaign settings, industry or company lists are used. It is unlikely that a product or service is suitable for all target groups. There are basically two possible approaches here: Either certain industries are selected very specifically and only LinkedIn profiles that are/were active in this industry get to see the ad. Or LinkedIn industries are excluded.
Include or exclude LinkedIn industries (targeting)
If the target group is precisely defined, it can be helpful to include certain industries in LinkedIn Industry Targeting and to select only these industries. On the other hand, it may be easier and more effective to exclude non-relevant company categories.
Problem of self-picked LinkedIn industries as a company category
When selecting the industry option of a LinkedIn company page, the creator or page admin determines the industry. Since these are not always completely clear, irregularities can occur there. Especially in certain industries that focus on specific industries. For example, a marketing service provider in the healthcare industry may classify as marketing and advertising, but also healthcare. Similarly, an NGO may be classified in the nonprofit category for social services, or environmental services for corporate services if it is working against climate change.
Facility management can also be considered real estate, or business services. You understand the problem.
Therefore, it is best to follow some tips when placing LinkedIn ads, including creating a company list and uploading it to LinkedIn. In addition, campaign demographics should also be monitored and analyzed on a regular basis.
How does LinkedIn assign an industry to a member profile?
While ads are served to LinkedIn users, and they are selected based on demographic and firmographic segmentation, they are not directly assigned an industry option, but rather the company that the user has linked as an employer.
If a user has multiple jobs/employments or has not correctly terminated an old job, they may be active for different industries. 
This can not only lead to confusion and overlap in the industry but applies to all targeting attributes such as job function, company size, career level, etc.
Lastly, it is also important to note whether only current, recent, or past attributes such as job titles are selected in the targeting settings in the LinkedIn Campaign Manager.
LinkedIn is the only social network with real industry information
LinkedIn is the largest social media channel with firmographic information. On platforms like Facebook, users don't update their data very often or even publish their employer. On LinkedIn this is different. Here, LinkedIn users have a vested interest in always maintaining an up-to-date member profile. The bottom line is that the online resume of an employee and employer is becoming more and more important and often even replaces a written or PDF resume. One-click applications or pre-filled fields provided by LinkedIn are the norms in 2023.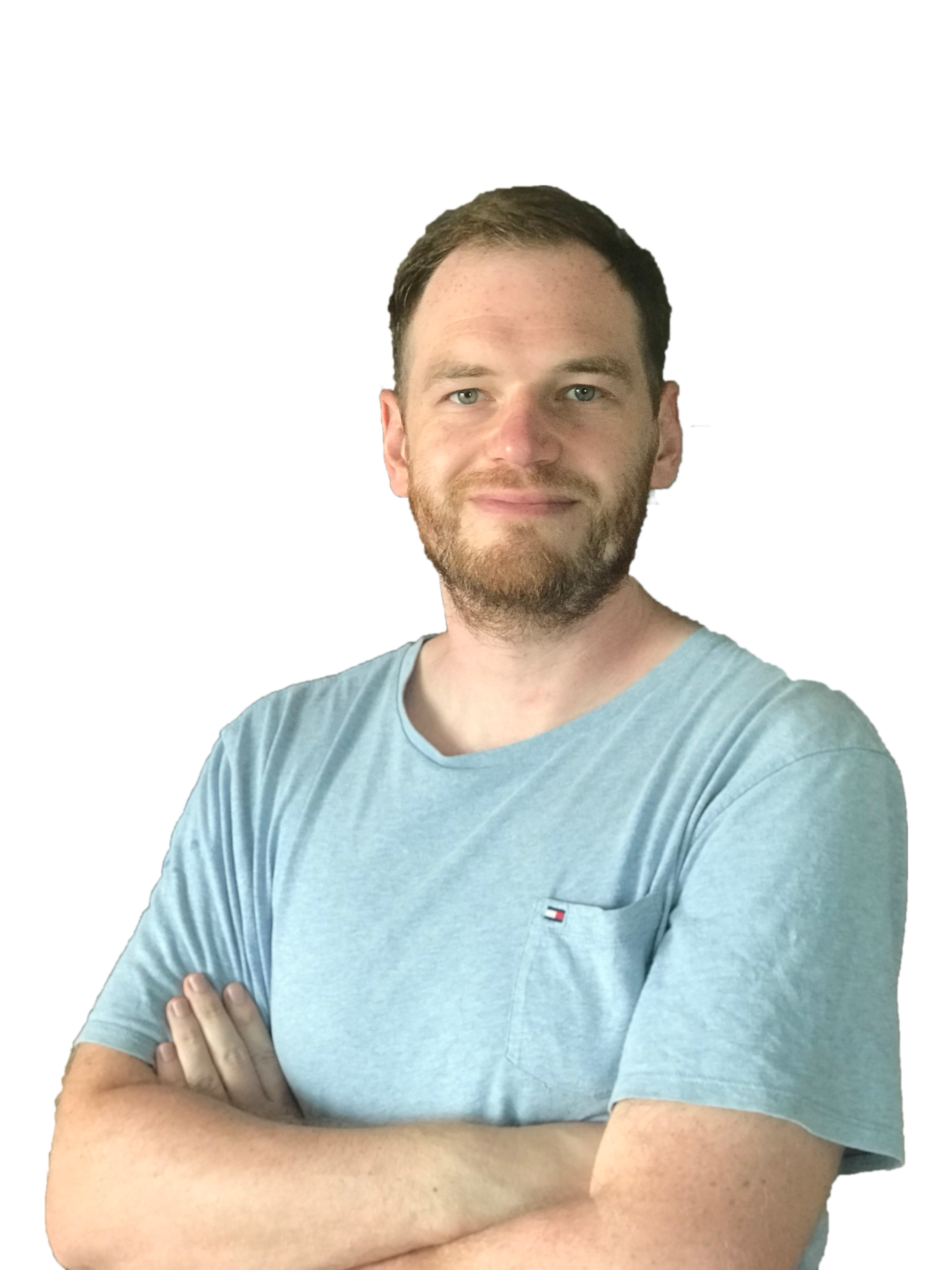 Sascha is a Lifecycle Marketing Consultant with over 8 years of digital marketing experiences in Silicon Valley, the UK, and Germany.
After leading the demand generation for a 100+ million company, he decided to venture out on himself. He's now helping clients to attract and convert more leads and customers.
His main focus are SEO, paid media & marketing automation – all with the focus to tie marketing campaigns to revenue.
Sascha has been featured in industry publications.