B2B Customer Segmentation with Firmographic Data, Demographics & Geos
How to segment B2B Customers?
Every business and marketing team needs to understand their buyers, especially in Business-to-Business (B2B). It's not enough to know who is a good fit or not, it's also crucial to segment the B2B customers to market in the best possible way to each customer. 
B2B customer segmentation can be done in four major ways: firmographic, demographic, geographic, or behavioral. (or in any combination).
It is always good to start with the extreme questions:
What does my ideal customer look like?

What does a customer not look like? (Lead disqualification criteria)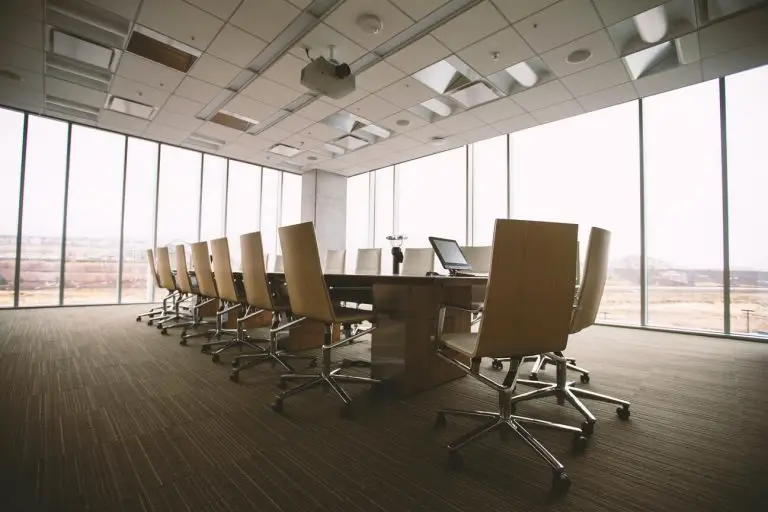 Firmographic data profile
What is firmographic data?
Firmographic data is the company or organizational information. Unlike demographic data, firmographics are not tied to an individual, but rather the company. 
Firmographic data examples
The range of data points can be infinite and should be very targeted to your business. For example, technologies used or the size of the in-house IT team might matter to some companies but be completely irrelevant to others. Every company should build firmographic profiles that matter to their marketing.
Here's a list of firmographic data examples. Please, note that list isn't complete by all means:
Company size or number of employees
Revenue
Company growth or decline
Company location, area of operation (this can overlap with geographic data, but usually the geo data refers to the location of the individual, not the company)
The target market of the company. For example, are the customers of the company are in a specific industry?
Organizational structure – e.g. NGO, LLC, public company, etc.
Specific team sizes, e.g. marketing, IT, sales, customer support, etc.
Specific budgets, e.g. advertising budgets, R&D, etc.
Firmographic segmentation
Firmographic segmentation often goes hand in hand with an Account Based Marketing approach. While most target audiences are defined by firmographics like industries, company location, revenue/budgets for the solution, etc. However, ABM comes into play to further segment those firms into priority lists and even identify the company names that fit the criteria.
For instance, a company can target every grocery chain with more than 10 stores. Moreover, it can segment the stores by revenue growth over the last 3 years, or technologies used to operate their business. Only those that fit all criteria are getting extra marketing treatment as they are most valuable for the company.
Firmographic B2B customer segmentation is especially important if different messaging, customer journeys (e.g. touchpoints with departments/sales teams), or even crucial information differ in the marketing approach. For example, a dynamic advertising solution may be very different for a shoe manufacturer than an aerospace supplier. Both B2B company segments can be included in the target audience but require a firmographic segmentation.
Where can I find firmographic data?
There are many directories and services to find firmographic data like LinkedIn, Zoominfo, or AngelList as well as news sites like TechCrunch.
There are many specialty directories for certain firmographic data points like MediaRadar for advertising.
Additionally, the LinkedIn Insights Tag can help you discover audiences that engage with your website already. It's a very unused tool with many useful B2B business segment information.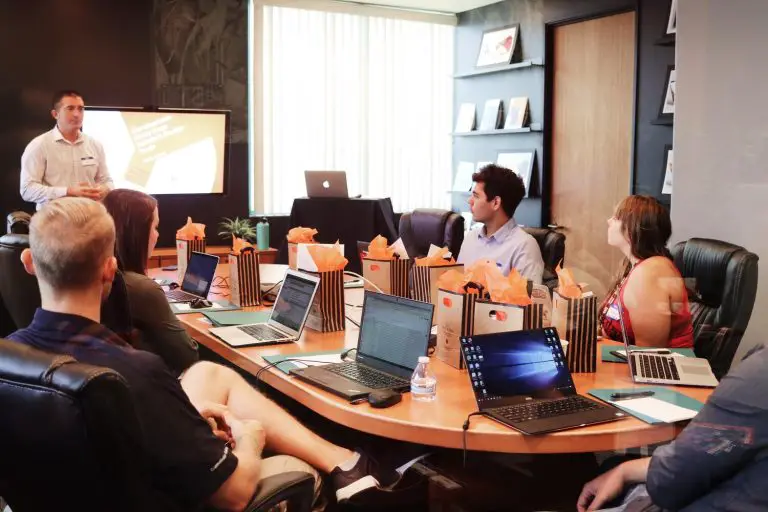 Demographic Data
Difference between demographic and firmographic data
The main difference between demographic and firmographic data is that demographics are tied to an individual and firmographics to the company that person works for. Demographics might change in B2B market segmentation quickly due to job changes internally and externally, but firmographic profiles are usually consistent. 
Demographic segmentation
Analyzing the demographics is usually the second step in the customer research phase. First, the firmographics and companies will be defined, and then the people within the targeted companies that are involved in the buying process. Demographic segmentation is crucial for addressing your target audience. 
A Chief Marketing Officer has a different Point-of-View to your offering than the Marketing Manager who might use your solution. 
Different demographic segmentation is best used when building a conversion funnel to generate leads. 
Demographic B2B buyers segmentation is usually a subset of the firmographic audience profile. For example, the firmographics are defined and in the next step, it's important to identify the right people along the buying process. The demographic segmentation works often parallel. An economical buyer or decision-maker receives different messaging than the potential user.
Where can I find demographic data?
Demographic segmentation data can be found in database software, LinkedIn, and your own database. It's very important to align with the sales team to identify the buyer personas. Sales teams often have information beyond job titles and functions.
Demographic data examples
Job title
Job function
Skills
Experiences
Seniority
Location of the person
Education level
Income
Interests
Geographic data
Geographic data is the location of either the person or the company. This could be the physical location of the person/company or the responsible market they cover. 
It can also be the data where someone is at the moment. While this is more relevant for B2C Marketing, it may find use-cases in B2B. For instance, someone attending a conference. However, this is usually more campaign-relevant than B2B customer segmentation.
What are the major differences between consumer and B2B segmentation techniques?
In most cases, B2C segmentation is based on very large numbers of potential buyers, whereas in B2B marketing only a small part of the overall market fits the buying criteria. B2C segmentation often adds the dimension of emotion to the buying decision. B2B segmentation is more rational.
Due to higher complexity in the B2B buying cycle only selected segments to enter the customer journey. Lead qualification is important for the company as well as the potential customer.
In B2C customer research lookalike audiences are getting widely used. Based on previous customers social media platforms like Facebook can build similar audiences based on characteristics and behavior of a matched customer list.
Macro & Micro B2B Customer Segmentation
There's a distinction in B2B Customer Segmentation between macro and micro-segmentation. The macro B2B segmentation focuses on high-level data such as industry and location, whereas micro B2B segmentation goes more into detail like behavior characteristics. For instance, micro segmentations could look at other products/solutions purchased, last marketing interaction, or levels of decision making involved.
Needs-based segmentation B2B
Beyond tangible segmentation techniques like firmographics and demographics, there's also the qualitative needs-based B2B segmentation. This strategy segments the customer base into different needs and wants your company is solving for. 
Hereby, can be distinguished between companies and individuals. For instance, a company's need might be to save production time by implementing project management software. The motivation for the individual involved in the purchase decision might be different. In this example, the project management software knowledge might be a great skill set to have in your resume for the next career move. 
Identifying the different needs can segment your B2B prospect list further and can make or break your overall growth strategy.
How to segment your existing database?
Starting with your own database is always the first step to gather information. You can look for positive and negative purchase signals. For example, what do most existing customers have in common, or what do most non-customers have in common. Who are the people that were involved in the buying process? – Job titles, internal functions, etc.
Please note that the information doesn't have to be only from your database because you don't know what you don't know. If your company has focused on a specific industry or company size before, this may not be the very best to start with. In fact, most companies start with smaller companies to get their foot on the ground but in fact, are more suitable for the large Fortune 500. 
You can also go further than demographics, geographics, and firmographics by incorporating the dimension of behavioral segmentation. What marketing channel have they interacted most with? How long was the sales cycle as soon as the decision-maker was involved? Did the offer have a discounted price incentive? 
No matter where your company is, customer segmentation is crucial in every business growth strategy. It will not just improve the performance of your marketing campaigns and conversion rates but more so, deliver a great experience for your potential clients. B2B customer segmentation aligns sales and marketing efforts to ultimately sell more products and services.