How to market your podcast
What is Podcast Marketing?
There are types of Podcast Marketing: You market your own podcast or you market within someone else podcasts. Even if you market your podcast you need to know the passive podcast marketing (marketing within a podcast) to monetize your audio streaming.
The goal of podcast marketing doesn't have to be direct monetization, but rather should be growing your audience. The monetization will follow automatically.  As Joe Pulizzi says in his book Content Inc: "Audience first".
In this blog post, we will first talk about growing a great podcast and how advertisers can tap into this third-party audience to market their products and services.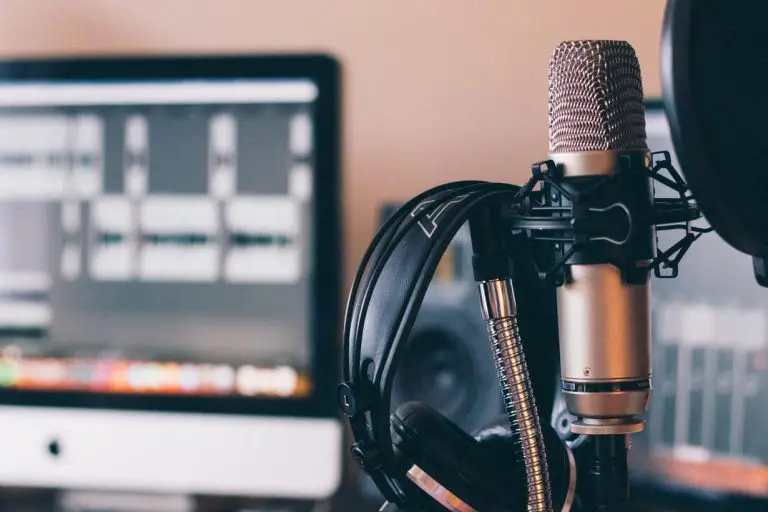 How to market your podcast to get more reach?
Target audience and persona analysis
Before you ask yourself how to market your podcast, you need to ask whom to market to? 
In order to answer the question, it's important to understand who your ideal target audience is. And similarly who isn't. 
Based on the target audience you can create personas that are detailed profiles with demographics, interests, and behavior insights and assumptions. Different personas can also be active on different podcast apps and platforms: Spotify vs Apple Podcasts, Facebook vs Instagram vs TikTok.
What other interests do they have? What other podcasts do they listen to? There more you know about your audience the more relevant you can be! The process is very similar to a B2B segmentation.
Your podcast target audience can have multiple personas that will receive different marketing messages. 
Tools like Google Analytics can help you to identify your current audience: GEOs, demographics, sources, referrals, and so on. However, it's very important to understand, that this only reflects your current podcast listeners, not your ideal target audience.
Maybe they just don't know about your podcast yet. In your target audience research, you find out that they are on Pinterest and you haven't even pinned a single post. Using current audience data is a chicken and egg situation.
Increase your podcast marketing reach
When the target audience for your podcast is defined, and you know where the potential listeners spend their time, what motives you, and what problems you can solve, it's time to define laser-focused marketing messages. It could be that each marketing channel requires unique creatives and messaging for each persona.
Organic growth
Organic growth is one of the most honest ways to increase your reach. On the downside, it usually takes the longest time and the biggest effort to take off.
Organic podcast marketing contains are all unpaid efforts on social media channels, streaming platforms, own website/blog, email list, and partner programs.
How to market your podcast organically on social media? Create a personal or podcast profile and actively engage on the channel with your audience. Post, comment, like, and network. Communities like Facebook groups are a great opportunity. Just note to stay within the group rules and guidelines.
Market your podcast on streaming platforms like Spotify and Pandora but also YouTube. Just be aware that each platform has its own algorithm like YouTube SEO. The goal is to two-folded on the podcast directories: First, appear in relevant searches, and second, get recommended to potential podcast listeners in the discovery sections.
Since you will have a cross-promotion marketing strategy it's crucial to promote your podcast on your own website or blog as your hub and owned media. Whenever you build an audience on a third-party platform like Spotify or Instagram, that channel owns the audience. If they decide not to publish to that audience anymore, you lost your reach. 
SEO-friendly blog posts help you for two reasons: One, they help you to be found by new audiences, and two, they give your listeners a destination for the show notes.
Word of mouth is powerful, too. When people share the episodes with their friends and network or leave a review, the recommendation process kicks in.
Partner marketing is another great way to grow your podcast audience and get exposed to more potential listeners. You shouldn't just choose any partner. The right partner program is important because ideally, you would like to gain as many new listeners as possible. Even within the same topic, the audience might not be right for you.
For example, a B2B Marketing podcast and a Content Marketing podcast are topic-related. But what if the B2B marketers don't care for content marketing as a sub-niche of the wider topic? 
Partner marketing programs could be with other popular podcasts, guest blogging, or YouTube channel collaborations – just to list a few. 
Podcast partner programs might not always be free, which is a great segway into the next topic.
How to market your podcast with advertising?
All of the organic podcast marketing tactics can also be used with paid advertising. Of course, you will need to create social media profiles and website content, but instead or in addition to organically promoting you could use ads.
A website could be promoted through content discovery platforms and native advertising. Guest posting and press releases could also cost money. When starting out with marketing your podcast, finding partners to grow can be tricky.
Your offer for an organic partnership might not be a good incentive for others. For that reason, some podcasts and bloggers charge for shout-outs and guest appearances.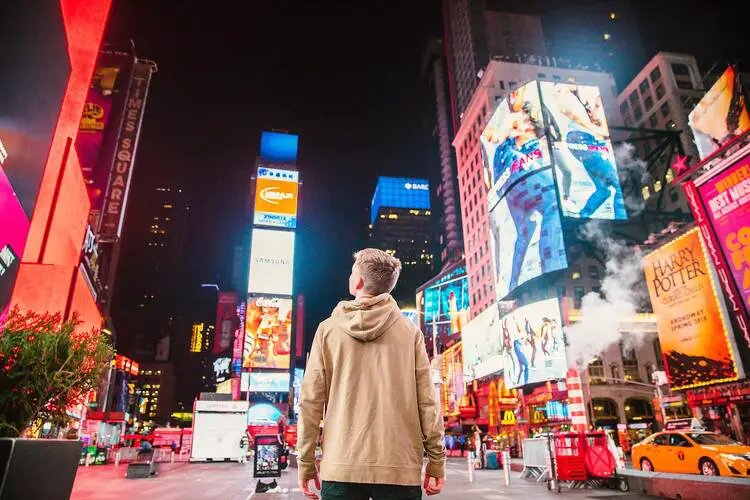 Podcast advertising: Market your podcast and earn money
Podcast advertising is a way to earn money with your podcast. Any time someone earns money from advertising, someone else needs to pay for it. Podcast marketing is a great way for advertisers without their own podcast to tap into that engaged audience. They gladly promote their services and products through various podcast advertising formats. 
Most types of digital ads work for podcast marketing in their special way, too. Here are the most common:
Audio Ads – Programmatic or direct
Audio ads became a second life. It's not just radio spots anymore. Podcasts are the new medium for audio ads. It's possible to air them prior, during, or after a podcast episode.
Podcast marketers have the opportunity to sell those audio slots directly or programmatically to advertisers. While direct ad sales booms for podcast owners, streaming platforms might have a problem with advertising interruptions. They also have an interest in selling the inventory programmatically in real-time.
When hosting and streaming your podcast yourself, you can take advantage of direct audio ad sales.
For advertisers, podcast audio ads are just one medium to leverage the same creative. They can use the audio ad on the radio and home devices, too. That means for podcast hosts, that there is a wider pool of potential advertisers out there, which in return can drive up prices.
Podcast Sponsorships
One of the most common podcast marketing tactics is sponsorships. They are easier to implement in direct sales than audio ads, and podcast listeners don't mind them as much as "interrupting" ads. Podcast sponsorships are usually done through host-read sponsored messages or product placements. 
If you listen to podcasts, you noticed the "thank you to our sponsor" message read by the host at the bigging of the episode. Often, the host interrupts the show in the middle or at the end to describe the offering in more detail again. 
Additionally, endorsements can take place throughout the conversation. The host organically mentions the solution in the conversation.
Sponsored ads don't have to be limited to the podcast episode, they can also be included in the show notes, or packaged in the newsletter. It's also common to combine this tactic with the following podcast ad strategy.
Affiliate Podcast Marketing
In a nutshell, affiliate podcast marketing is when the podcast owner promotes a product or service via a unique affiliate link or promo code. Whenever the link or code is used for purchase the podcast owner earns a commission from the marketing partner.
A couple of things to clarify:
An affiliate link/code doesn't have to be from a podcast sponsor but can any available affiliate program 

Not every product link or code is an affiliate link. This may be used to track the result of the sponsorship partnership without paying the podcast host a commission (fixed vs variable payment structure)

There are various payment combinations possible: fixed only, fixed plus variable, only variable
Due to the nature that podcasts are audio streams, coupon codes, or easy-to-remember specifically created websites are used in podcast affiliate marketing. In newsletters and in the show notes you can mostly find affiliate links that make the attribution easier.
Partner programs/guest speaking
Partner programs and guest speaking opportunities can be monetized as earlier discussed already. Partner programs usually aim for a win-win situation for both parties. If one doesn't have to offer enough non-monetary value like audience reach or content, it may costs the guest speaker some money.
Please note, that it's important that you prioritize your audience and content over monetization. Even if the guest speaker pays you a lot of money but the content doesn't hold up to the standards, you may hurt your podcast marketing strategy.
Display and Video Ads
Display and video advertisements are obviously not possible on audio streaming platforms. On your website, in email marketing, or YouTube channel you can use these formats.
When you upload episodes – with or without actual video footage – you can monetize the channel after qualifying for monetization with ads.
Similar to audio commercials, display and video ads can be sold directly or programmatically to advertisers.
Market your own products and services
Finally, you can also market your own products and services with your podcast. After building an audience you can market in all the above ways your own business. This is often the only goal of corporate podcasts.
However, often individual podcast hosts often offer services or products. Sometimes this is the reason why they get into podcast marketing, other times the offerings develop later. 
After all, a podcast is a great opportunity for personal branding, regardless of what the motivation for that is. 
Should you start a corporate podcast?
Before starting a podcast you need to be aware that podcasting is a long-term marketing strategy. It will take time and commitment before the first results can be seen.
You will have to continuously create and upload new podcast episodes.
One risk of corporate podcast marketing is that the show is depending on the host. What if the host is leaving the company? 
The commitment should be very well-planned. Anyways, it's also a great marketing tactic for different strategies like market penetration or market development to build new and deeper relationships with your audience.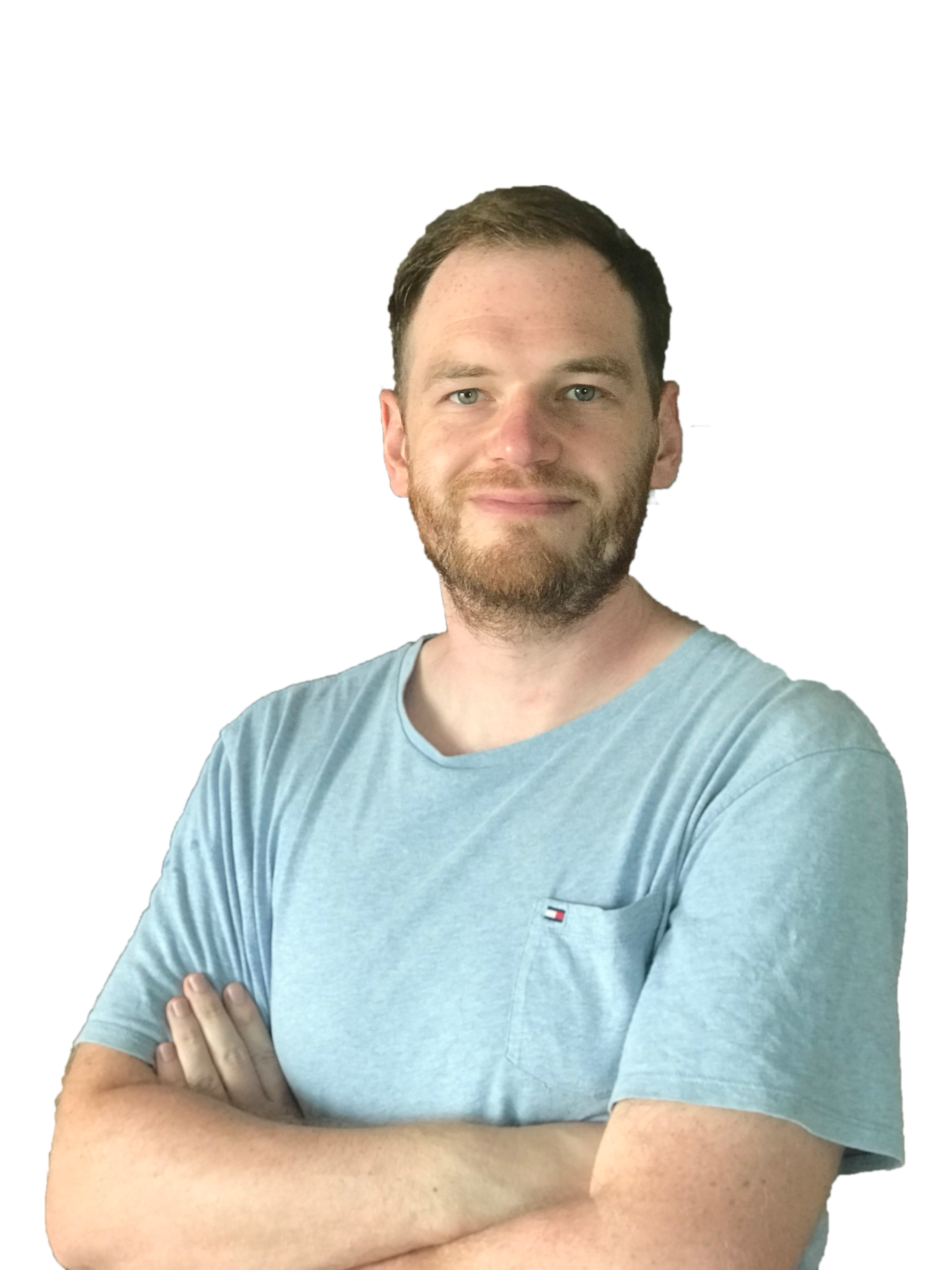 Sascha is a Lifecycle Marketing Consultant with over 8 years of digital marketing experiences in Silicon Valley, the UK, and Germany.
After leading the demand generation for a 100+ million company, he decided to venture out on himself. He's now helping clients to attract and convert more leads and customers.
His main focus are SEO, paid media & marketing automation – all with the focus to tie marketing campaigns to revenue.
Sascha has been featured in industry publications.