Delete Facebook Pixel from Business Manager and your Website
The Facebook Pixel can be useful to track user engagement and conversion on your site. There are several reasons why you want to have the code on your website. However, on the other hand, there are many reasons why you want to delete a Facebook pixel from your website and entirely from your Facebook Business Manager. 
How to delete your Facebook Pixel in 5 Steps from your Business Manager
In your

Facebook Business Manager

go to your

Business Settings

Data Sources -> Pixels

If you have a list of pixels, select the one you would like to delete

Switch to "Connected Assets"

Hoover over the pixel in the Ad Accounts section and the trash can icon will appear -> Delete Facebook Pixel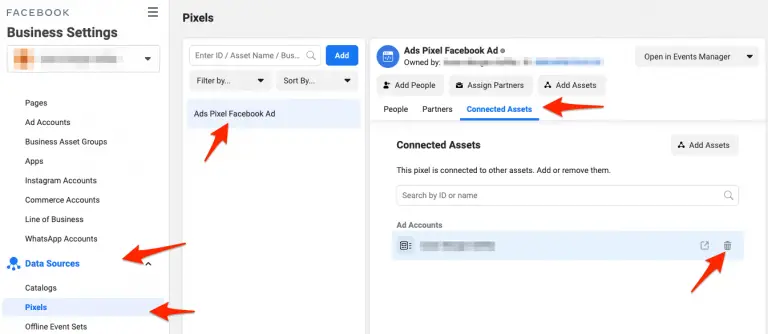 Pro tip: It's great to disconnect and delete the tracking code from your Facebook account/ads manager but you should also remove the code from your website. The code will still try to load with every applicable page view. This may cause slower page load time. 
Delete Facebook Pixel from your Website
Depending on how you added the Facebook Ads pixel to your website, you will have to remove it the same way: Hardcoded on your site, Plugin, direct website/partner integration, or Google Tag Manager implementation.
Please note, that we can cover every situation for every website builder like Wix, Squarespace, or GoDaddy. We will cover a few and general HTML code setups.
Remove Facebook Pixel in Google Tag Manager
In Google Tag Manager, go to your Tags and select the Facebook Tag -> Hit trash can icon in the top right to delete the pixel. Don't forget to publish the changes in your Google Tag Manager Workspace to remove the Facebook pixel from your live site.

Uninstall WordPress Plugin
If you are using WordPress as your CMS you may have installed the Facebook tracking code through a Plugin. You can remove the Facebook pixel or deactivate the plugin altogether. 
Remove Facebook Pixel from Squarespace
Squarespace makes it easy to add the Facebook Pixel to your site by simply inserting the Pixel ID in the admin settings. This also holds true for deleting the Facebook tracking:
Home Dashboard -> Marketing -> Facebook Pixels & Ads -> remove your Facebook pixel ID -> Save
Remove the Facebook Pixel from your source code
If you haven't used Google Tag Manager, a plugin, or partner integration like the Shopify Marketing feature, you had to insert the Facebook tracking into your source code. 
Access your HTML header section and locate the Facebook code. It usually starts with the HTML comment <!– Facebook Pixel Code –>  and ends with the closing comment <!– End Facebook Pixel Code –>. Remove the code and save your work.
Testing if the pixel has been successfully removed
After removing the tracking code from your website, you should test if this was successful. Sometimes – without you knowing or remembering – the pixel was installed in different ways, e.g. through the HTML code and a plugin. 
The easiest way is to use the Google Chrome Facebook Pixel Helper Extension. Another way is to inspect the source code. 


Why do you want to delete a Facebook Tracking Pixel?
There are several reasons why you should delete your Facebook pixel:
You updated your pixel and don't use an old one anymore

You don't use Facebook advertising anymore and don't plan to do this in the future

Due to privacy regulations

You only remove the pixel from your website because you implemented Google Tag Manager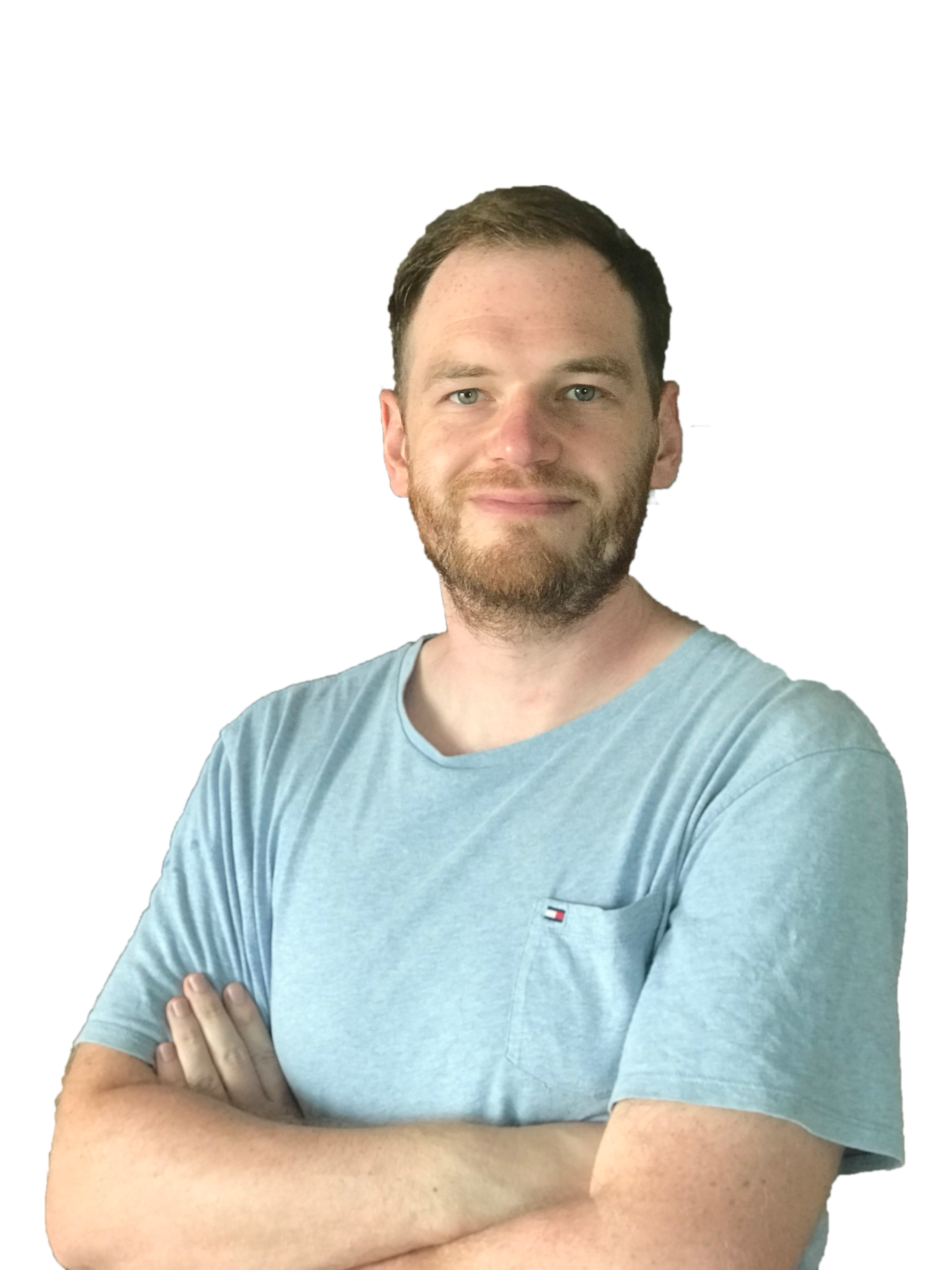 Sascha is a Lifecycle Marketing Consultant with over 8 years of digital marketing experiences in Silicon Valley, the UK, and Germany.
After leading the demand generation for a 100+ million company, he decided to venture out on himself. He's now helping clients to attract and convert more leads and customers.
His main focus are SEO, paid media & marketing automation – all with the focus to tie marketing campaigns to revenue.
Sascha has been featured in industry publications.