Improving Google Ads Quality Score
What is the Google Ads Quality Score?
The Google Ads Quality Score is a score between 1 and 10 to indicate the quality of your keyword. The higher the score, the better the quality. The Quality Score is a complex tool designed by Google. The detailed algorithm is unknown but three main factors calculate it:
Expected click-through rate (CTR)

Ad relevance

Landing page experience
All three components have a status of below average, average, or above average.
You may also look at the status of your keywords. They could be flagged as "Rarely shown (low Quality Score).

Why is the Quality Score important?
The quality score is important for two main reasons: First, to ensure you have a great ad experience for your potential customers. Secondly, to optimize bids and increase visibility. If your website is about music lessons, and you would bid 1 Mio. Dollar for the keyword "Nike Shoe" you still would never win a bid, due to the missing relevancy. There are many factors considered during real-time bidding. If your quality score is low, your ads won't show (or at least won't show as often as possible) for keywords with a low Quality Score.
Improving the keyword Quality Score is a crucial process of Google Ads campaign optimization.
How to see the quality score and related KPIs?
Navigate to the keywords sections of your Google Ads account

Look for the column icon in the top navigation


Type "quality score" in the search bar and enable the following:


Quality Score

Exp. CTR

Landing page exp.

Ad relevance



Apply
How to optimize the Google Ads Quality Score
We have 3 areas of improvement: Expected CTR, ad relevance, and landing page experience:
1) Improve expected CTR for Google Ads
The expected CTR shows the likelihood of your ad being clicked for that keyword. It's actually very related to the ad's relevancy.
The best way to optimize the expected click-through rate is by including the keyword as exactly as possible in your ad copy. If you have the keyword "Spaghetti Carbonara", this should be one of your ad headlines and also be included in your description text.
Related to that, you can see each ad's strength: Navigate to the ads section in your Google Ads account and look for the column "Ad strength". While this is for your overall ad it can indicate that you miss important keywords. The goal is to have excellent or at least good ad strength.
How to increase ad strength in Google Ads?
The ad strength measures how related your keywords and ad copy is. The best way to improve the ad strength is to include the most important keywords in your headlines and descriptions. Additionally, you should add as many relevant extensions as possible. 
What to do if you can't fit any more keywords into available headlines and descriptions?
You can create additional ad groups and carve out specific keywords or create a new ad copy. However, it's best practice to create a new ad group of related keywords. 
2) Optimize ad relevance
Ad relevance measures how relevant your keyword is to the search intent. If you bid for an informational keyword like "what are rodents" your exterminating service to remove a mice infestation may not be relevant.
It's also best practice to include sitelinks for related relevant resources.
3) Enhance landing page experience
The landing page experience has two main components: First, is the performance of the landing page regarding Google's Core Web Vitals. Similar to an SEO-friendly website, the performance data impacts the experience. Ask yourself the following questions:
Are all elements clearly visible and easy to read?

Are clickable elements like buttons and links actually clickable?
It's best to run your landing page through Google's page insights tool.
The second factor is, how related the keyword is to the landing page. Put simply, does the landing page cover the keyword and its search intent? You can optimize the landing page experience by adding the keyword strategically onto the page. Please note, that I'm not suggesting keyword-stuffing the page, but thoughtfully covering the keyword. 
If you can't optimize landing pages for a keyword without out-optimizing another, it's probably best to create a new ad group with a different landing page variant. This could sometimes be as trivial as using the exact words your audience speaks: Coaching vs training vs course vs program. Additionally, virtual coaching might require another landing page than an on-site training or hybrid program. 
Optimizing the landing page experiences will not just improve your Quality Score and ad performance, but ultimately increase conversions.
Related KPIs (underlying metrics)
The quality score is a KPI on the keyword level. If you want to investigate the campaign performance, you can look at three KPIs on the campaign level. You may need to add the columns to your view:
Search impression share

is the number of impressions that you received with your ads versus the estimated number of impressions you were eligible to receive. The

benchmark should be 20+%

)

Search lost IS (rank)

shows how often you did not show in the search network due to a poor Ad Rank. The Ad Rank is a combination of the bid/target cost, ad quality, website quality, search intent, the impact of ad formats, and ad extensions. For example, if you see a 60%-value that means that your ads didn't show up 60% of the possible results. The benchmark is here at 20% or less.

Search lost IS (budget)

gives insights into how often your campaign is not showing due to budget limitations.
How to improve search impression share and reduce impression loss?
One factor is the ad budget allocation. You can always increase your spending but this is not what I recommend here. Let's focus on the quality of your campaigns and ads first.
Focus on the campaigns with a combination of your lowest search impression share and highest search lost rank. Often the quality score of your keywords and ad quality status are off.
If your scores are good and you see the campaign status "limited by budget" one of the main reasons could be that you don't have enough budget to have higher impression shares.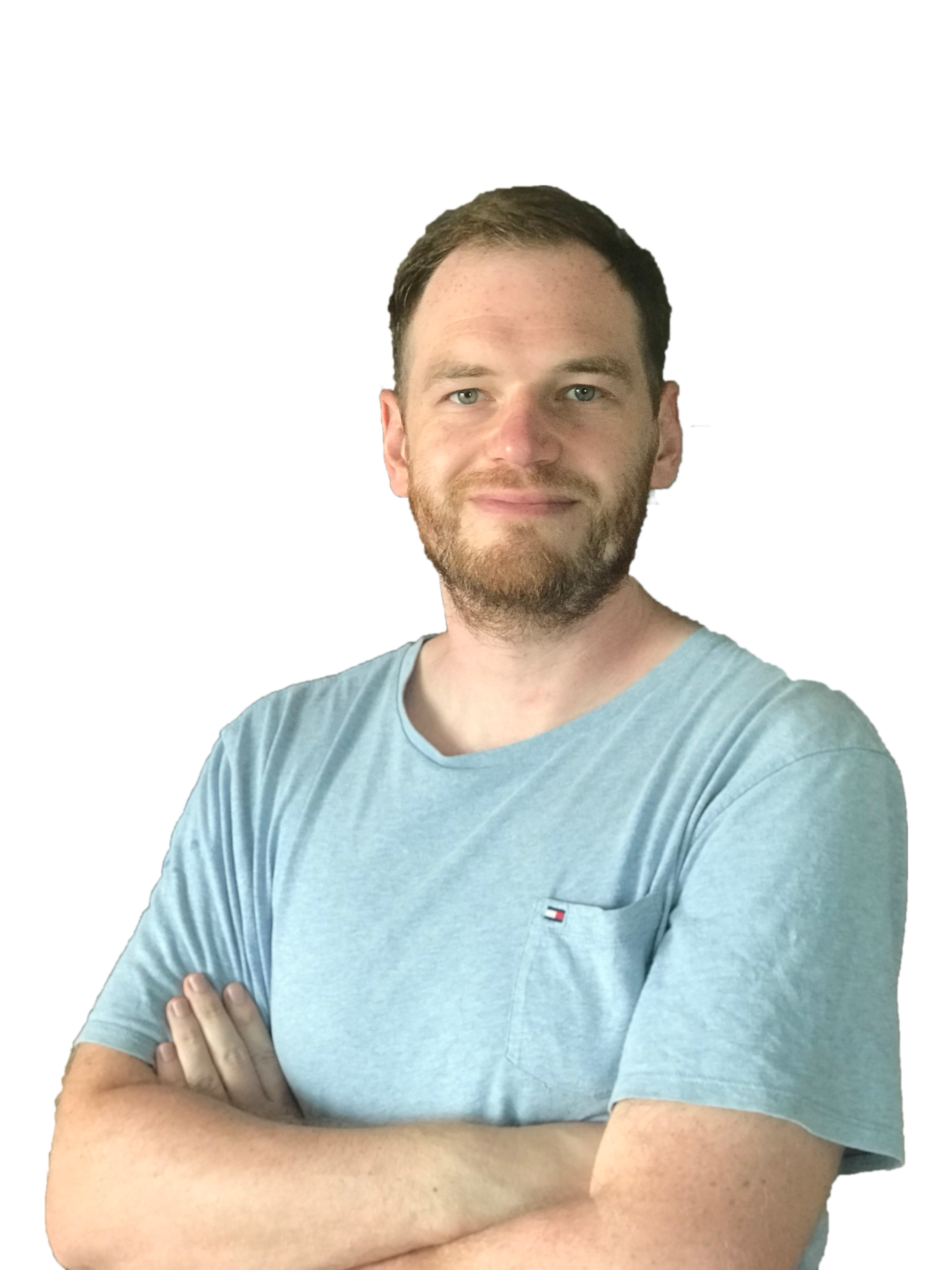 Sascha is a Lifecycle Marketing Consultant with over 8 years of digital marketing experiences in Silicon Valley, the UK, and Germany.
After leading the demand generation for a 100+ million company, he decided to venture out on himself. He's now helping clients to attract and convert more leads and customers.
His main focus are SEO, paid media & marketing automation – all with the focus to tie marketing campaigns to revenue.
Sascha has been featured in industry publications.