SEMRush Keyword Research How-To Guide
You don't need a SEMRush Keyword Research Course – just this step-by-step guide.
In this tutorial, I will show you my process for keyword research as an SEO Consultant as well as website builder of multiple projects.
Combination of SEMRush tools for a Throughout Keyword Research
I use a variety of SEMRush's research and keyword tools. While there is no set-in-stone-order, this process has worked for me.
Domain Overview

Keyword Gap Analysis

Magic Keyword Tool
I start by looking at what's working already. Please note, I don't solely rely on SEMRush but also incorporate Google Search Console Keyword findings and Google My Business insights for local and solution-related search queries.
Domain Overview
The first SEMRush keyword research tool I look at is the organic research within the competitive research section.
I can see how many and which keywords my domain is already ranking. From here, I can go through the list and see if there are any keywords I need to focus on more. It's a great first keyword overview of my landscape.

Along the entire keyword research process, the SEMRush keyword manager is my best friend. I add keywords to one or various lists to stay organized.
I can also look at the pages that are associated and see how many keywords each page ranks for. On this randomly picked domain, we can see that the top page ranks for 30 keywords. When I click on that I can see directly which keywords those are and on which position the site ranks for.

Whenever I find a keyword I want to explore further, I add it to a "parking lot" list within my keyword manager.
I can also look at organic competitors. Those are pages that are competing for the same keywords as my site. Please note, those sites may not be real business competitors, but have the most keywords in common with you.
This brings me to the second SEMRush tool in the keyword research process:
Keyword Gap Analysis
The keyword gap analysis shows me all keywords within a competitive set. I've created a full tutorial on how to use SEMRush's keyword gap analysis.
In short, I first look at the biggest opportunities where I rank behind or not at all. But I also keep an eye on my winning keywords to keep it that way.
SEMRush Keyword Magic Tool
One of my most used tools in SEMRush is the Keyword Magic Tool. So far I have keywords in my lists that are either my own site or my competitors are ranking for. But this does not mean that those are the best keywords to go after. It just gives me an idea of a keyword category.
Let me explain this with an example. Let's say I added the search term "how to start an online store". When I search for related keywords, I come across "how to start an ecommerce business" which has 25% more search volume with a similar search difficulty. Overall, this opens up more keyword opportunities related to "ecommerce" instead of solely focussing on "online store".
3 most important keyword data points in SEMRush
When looking at any particular keyword, SEMRush gives you a lot of data attributes such as SERP features, number of search results, or Cost-per-Clicks (CPC). Anyways, I look mainly at three data sets individually and in combination: Intent, Search Volume, and Keyword Difficulty.
SEMRush Keyword Search Intent
Search intent is a newly added data set in the fall of 20221. I used to do this manually, and couldn't be happier that SEMRush added it to its data. However, sometimes it's common sense like "booking a hotel room in San Francisco" but sometimes it's a little more hidden. Anyways, it's also great to see this in your keyword lists, so you can filter or sort by intent.
Keyword Search Volume
Keyword search volume estimates are often discussed in the SEO community. I don't give it too much weight as long as it has some volume. It's always great to cross-reference those numbers with your actual data in Google Search Console or Google Ads.
Keyword Difficulty in SEMRush
I definitely look at the keyword difficulty. For most projects, I even set a filter to not go above mid-thirties or 40. A good way to gauge your realistic keyword difficulty is by analyzing the keywords you already rank for. If those on page one are all below 20, this might be your ballpark for now.
If you want to get an even more realistic view, analyze the domains that rank high for the keyword in terms of domain authority and other SEO factors. Could you beat those pages with better content?
Learn more about how to use SEMRush's tool in the full SEMRush review, backlink tutorial, or content marketing creation.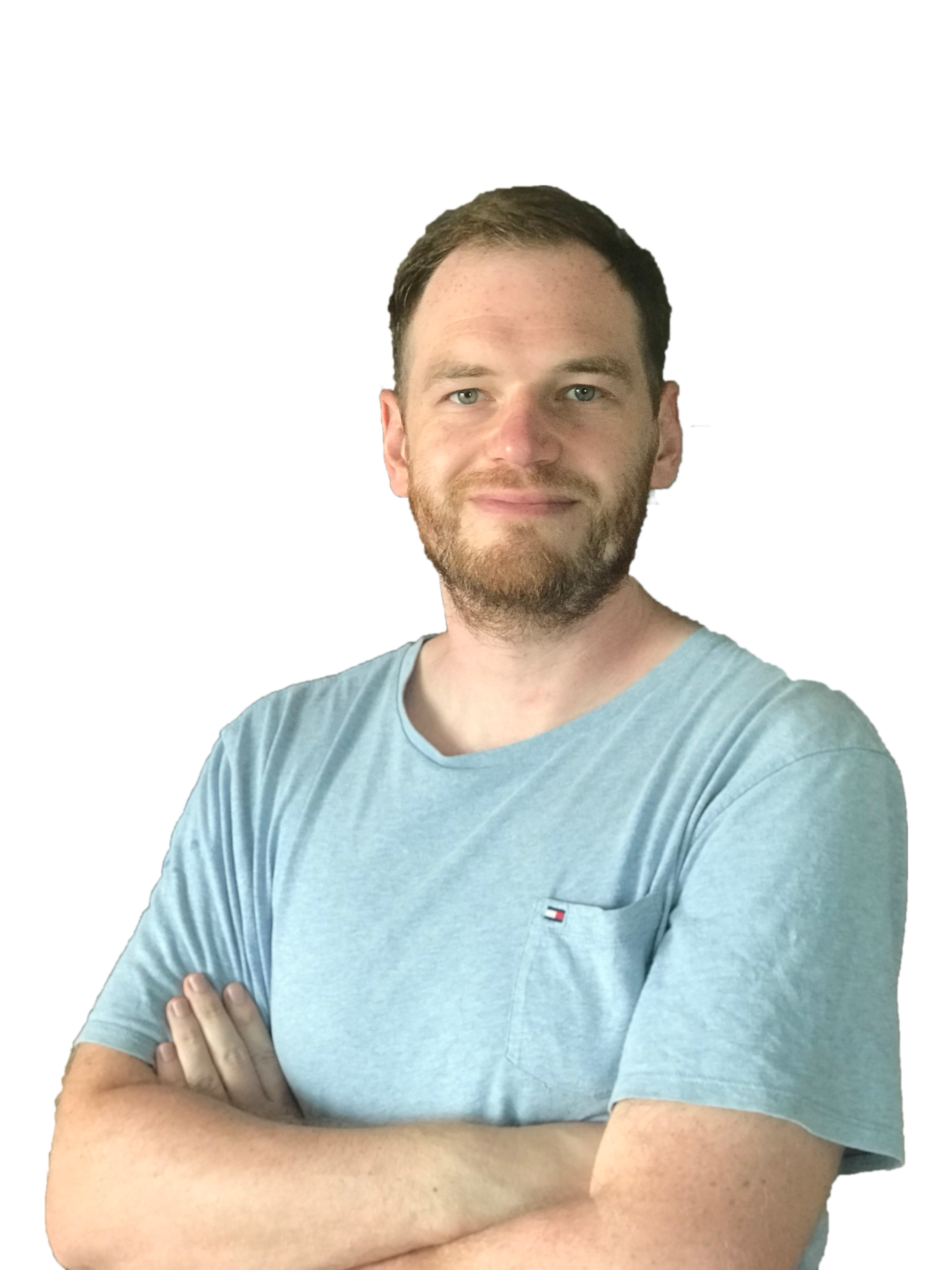 Sascha is a Lifecycle Marketing Consultant with over 8 years of digital marketing experiences in Silicon Valley, the UK, and Germany.
After leading the demand generation for a 100+ million company, he decided to venture out on himself. He's now helping clients to attract and convert more leads and customers.
His main focus are SEO, paid media & marketing automation – all with the focus to tie marketing campaigns to revenue.
Sascha has been featured in industry publications.