How to use Google Search Console for Keyword Research
Google Search Console makes it possible to identify and analyze search queries your domain and single pages are ranking for, which keywords drive traffic to your site, and where you have keyword cannibalization.
In this post, we will discuss which insights you can gather from Google Search Console's keyword research, what to look for and how to take action from the data.
Different approaches
Depending on where you are in your keyword research phase or your personal style there are two main ways to get started:
Start with search queries

Start with landing pages
Analyzing performance in Google Search Console 
When logging into your Google Search Console dashboard and heading to the performance tab in the left menu bar, you will see your main performance dashboard:

The chart can be overwhelming when enabling all four metrics (total clicks, total impressions, average CTR, and average position), but I recommend toggling all metrics on for more insights. 
De-tour: What are the metrics in Search Console and how to read them
Total clicks: shows the total number of clicks a search term or page has received from users through Google searches.
Total impressions: An impression is when your website is seen for the user who searched on Google. The higher the impressions, the more often your website was seen. The goal is to increase impressions over time by adding more keywords to your website & rank higher for existing keywords.
Avg. CTR (Click Through Rate): The CTR is the number of clicks divided by the number of impressions. Google Search Console gives you an average for overall performance but a specific Click Through Rate when looking at the structured data separately. The higher the (avg.) CTR the better. 
Avg. Position: The position is where your page is ranked for a specific search. Everyone wants to be in the first position of search results because it gets the most impressions and usually the highest CTR. While the other three metrics should be as high as possible, the average position should be as little as possible. Ranking on number 1 is better than 5. 
Back to the main dashboard, depending on your previous settings you may have filters selected. Common filters are the date range and comparison of data ranges. We will get into a comparison later. For now, let's look at the last 3 months.
By default, the first data set is the search queries in Google Search Console. So let's look at the search terms approach first.
How to use the search queries in Google Search Console for keyword research and optimize your SEO?
This view is great to get an overview of which search terms are driving the most clicks and look for outliers. Some ideas to look for:
Missing important keywords. E.g. your main offering

Very low CTRs compared to other keywords.

Keywords you actually don't want to be associated with. For example, if you are in the content marketing business and have a high volume of "adult content" keywords but don't want to be associated with them.

Long-tail branded keywords. For example, you discover that people search for your brand with a specific keyword attached to it. 
Usually, branded keywords have the best performance – perhaps not the highest number of impressions and clicks due to a fewer search volume but a lower average position and significantly higher CTR, sometimes above 60%. 
I like to look at the search query data without branded keywords. Simply set a new filter on the top and select "Query…". Choose the "Query Containing" filter option and type in your brand's main term.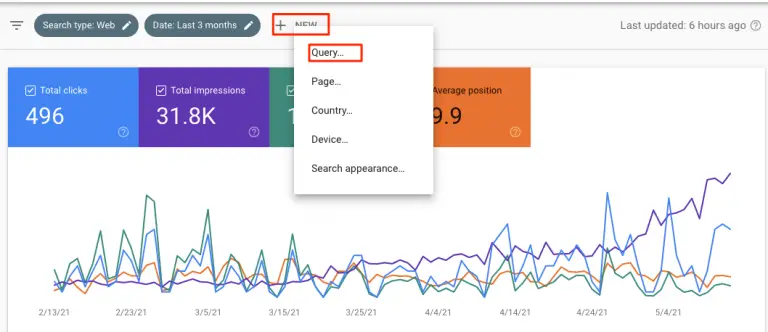 The performance may shock you, but that's the date we really want to see. How do people find your website that are looking for a solution rather than your specific brand? 
Go through the exercise of analyzing the search terms again and reset the search query filter to look at the landing pages.
How to use the landing pages in Google Search Console for keyword research and optimize your SEO?
Navigate to "pages" and look for the overall performance of each page. You will discover which pages on your site drive the most organic traffic, are being seen the most, and have the highest CTR.
Often, your homepage is the best-performing page. For our keyword research project, however, we want to look at further pages like your blog. 
It's now a good time to click on a single page to see the individual performance. After you've selected only one page, navigate back to the queries tab to see all search terms that are related to this single page. This isolated keyword terms view lets you analyze which keywords link to that page.
A couple of things you should ask yourself:
Are the best-performing keywords the main keywords for this page? 

Are there any keywords that should link to

another

page?

Are there keywords missing that should link to

this

page?

Are there outliers in CTRs?

Are there keywords that you didn't think about when creating the page that perform well or have the potential to perform well?
Let's look at the questions and discuss potential results and actions you can take from them. But before you need to understand keyword cannibalization. 
Why are the wrong keywords for my blog post ranking?
When looking at a specific page performance in Google Search Console you may find that the primary keyword of the blog post is not ranking for this page. Also, "wrong" keywords point to this destination that should link to other pages.
In this case, reset the page filter and go back to search queries. Look for the specific keyword and click it for further information. If you see it ranking for another page, this is called keyword cannibalization and Google thinks that this page is the best fit for the search term. 
Read the blog post about keyword cannibalization to learn how you can fix the issue.
How can I optimize the CTR on Google?
The CTR is mainly influenced by two things: position and keyword relevancy. The higher your keyword ranks the higher the Click Through Rates. See below statistic by Backlinko: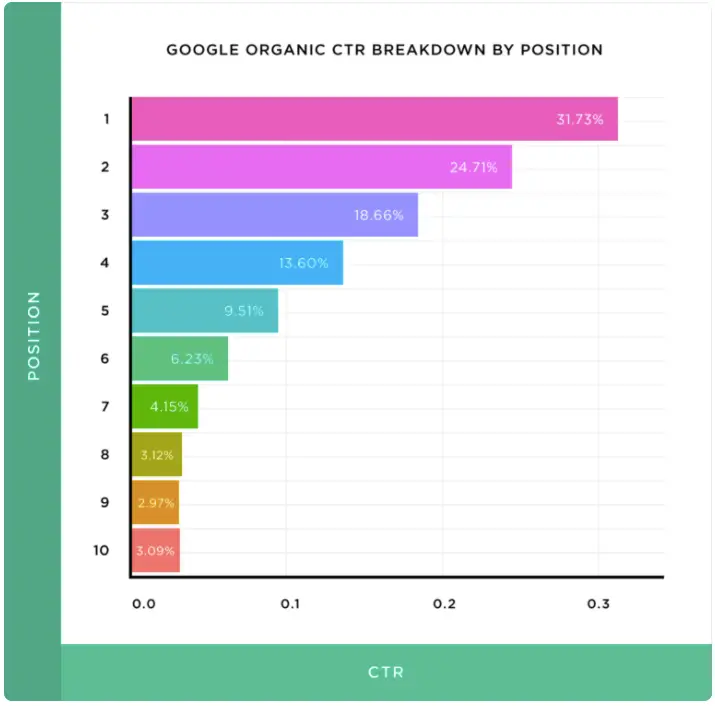 The second factor is the keyword relevancy in the eye of the user. Think about what the user sees when searching a keyword: The title and meta description. 
A good way to optimize the CTR for specific keywords is to include the keyword in the SEO title tag and meta description. 
That usually also helps with ranking because the SEO title tag is one of the most important areas for keyword optimization.
Identifying keyword trends in Google Search Console
Besides the overall domain performance, it's advised to look at comparisons to see specific trends for search queries and landing pages.
In the main navigation set the date filter to compare with a relevant time frame.
What to look for when comparing search queries and pages over time?
Looking only at clicks is not helpful in identifying actions. You'll need to look deeper: 
Impression trends and average positions: Does the keyword or page increase or decrease over time? When decreasing your content may need a refresh. Search engines want relevant content.

Avg. CTR: Are there any trends in the CTR? Did you do any changes? Sometimes when optimizing the titles and meta description for one keyword it may have negative impacts on other keywords.
Underperforming keywords
Knowing which keywords perform well or don't give you the insights to optimize your content and SEO strategy. You can double down on well-performing keywords and optimize existing posts for non-performing search terms. It also arms you with content gaps to create new articles altogether.
Final thoughts 
Google Search Console can be very helpful in your keyword research and optimization process. It's also advised to look at Google Analytics which keywords actually drive desired actions on your website once a user visits your page.
Google Search Console also provides backlinks and usability reports that are very helpful and should be analyzed regularly.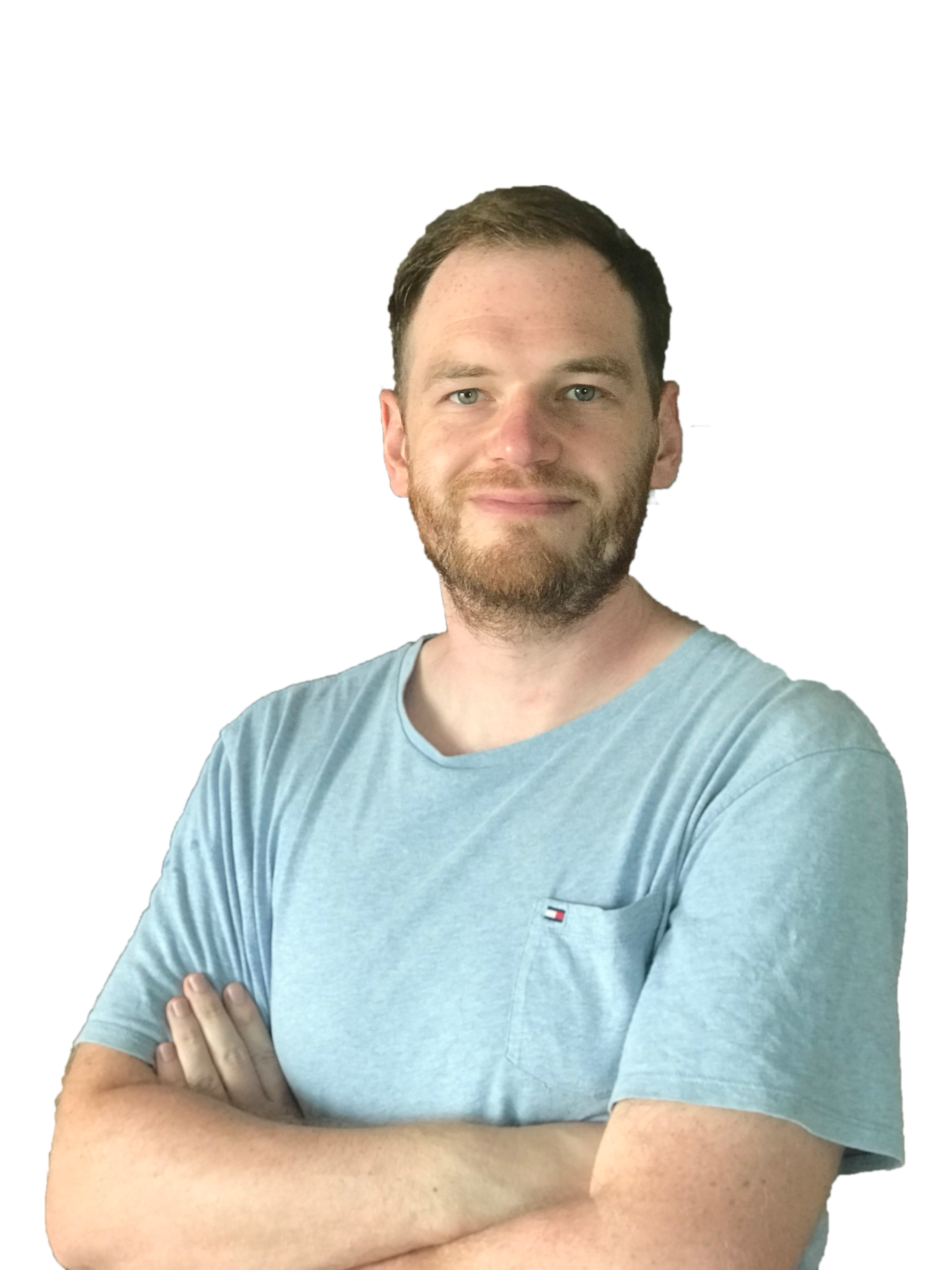 Sascha is a Lifecycle Marketing Consultant with over 8 years of digital marketing experiences in Silicon Valley, the UK, and Germany.
After leading the demand generation for a 100+ million company, he decided to venture out on himself. He's now helping clients to attract and convert more leads and customers.
His main focus are SEO, paid media & marketing automation – all with the focus to tie marketing campaigns to revenue.
Sascha has been featured in industry publications.