How to use Google My Business Insights for Keyword Research
Most local SEO marketers use keyword research tools to identify the best keywords for your Google My Business (GMB) listing. In this article, we explore the opposite: Using Google My Business as a keyword research tool for your website and ad campaigns.
This approach only works when you have a solid Google My Business listing already and you are able to collect some meaningful data in the insights section of GMB.
Where do I find search queries in Google My Business?
You can find the Google My Business search queries in the insights section of your dashboard. Click "See new profile performance" (the search query section has moved within your GMB insights dashboard).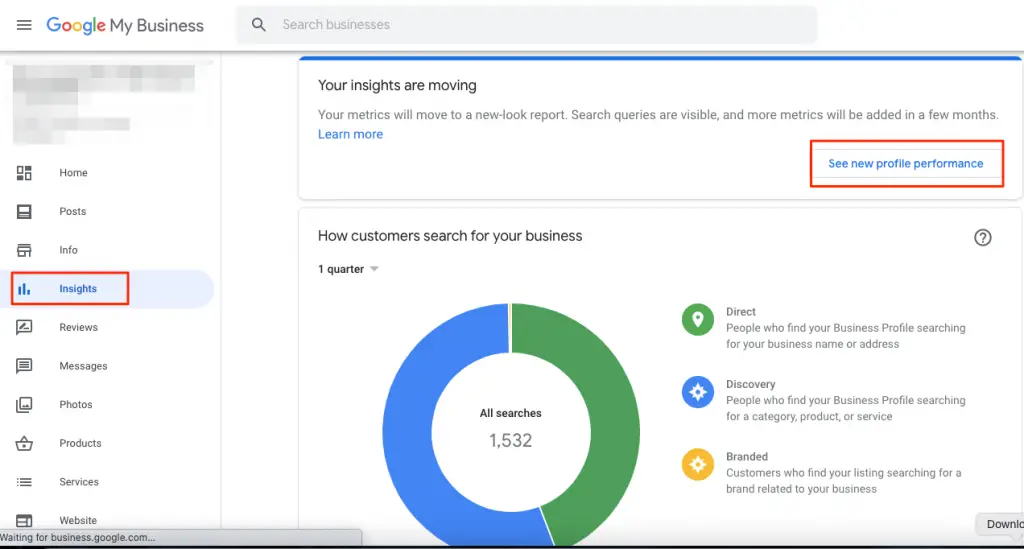 When scrolling down in the new window, you will find in the bottom right the total number of searches that triggered your profile and a breakdown of the most relevant queries.
For a full search breakdown navigate to "See More" at the bottom of the search query overview.
Analyzing Google My Business Keyword Insights
The search query list will not surprisingly show branded and category-related keywords. Branded searches are a great indicator that people are actively looking for your business.
Anyways, you will find more value in the unbranded search results. Ask yourself what are people searching for in relation to your category.
For example, let's say your main category is contractor and a secondary category is construction company. Looking at the search queries you noticed that construction-related keywords drive more traffic than contracting-related search terms.
Additionally, you find that your brand name plus "construction" is being more searched than [brand] + contractor.
If you are in the business for both categories, it might be worth optimizing your profile, website, and paid media towards construction rather than contracting.
With a quick setup, you can create an automated Google My Business reporting tool and send a dashboard periodically straight to your email inbox.
Long-tail keyword insights
Furthermore, this exercise is great for long-tail keyword research. Let me explain: Your target audience might find your listing more often for one seed keyword (keyword category – contractor vs construction) but might be using longer, more detailed search queries. Google My Business insights shows light on those phrases, especially local searches.
For instance, many users found your listing by searching for "commercial construction company in Santa Clara".
Let's tier this search phrase apart, shall we?
Main keyword: construction company
Long-tail: commercial construction company
Location: in Santa Clara
From our first round of analysis, we decided to focus on construction rather than contractor as the main keyword.
Regarding the long-tail keyword commercial construction, we identify a keyword gap in our entire marketing and add this keyword to our website, Google ads campaign, and Google My Business. (Please, only do this when the long-tail keyword is relevant to your business).
Just to give you another example, local hotel marketing can be a very competitive niche. Long-tail keywords like central, romanic, or wellness search terms can make a difference in the discovery and booking rates.
Location: Most likely Santa Clara is in your service area if you operate in the San Francisco Bay Area, but you haven't specifically outlined in your digital marketing where you offer your services specifically. If "Santa Clara" is a one-time search term, don't worry about it, but if you receive traffic and even phone calls, over and over again, I suggest implementing this keyword in your local business SEO strategy.
Combine GMB Insights with other keyword research tools
Google My Business keyword insights is not a keyword research tool. It's just a great additional tool in your tool belt. Combine the insights with other sources like Google Search Console, Google AdWords Search Terms, and the wide ocean of other keyword research tools like SEMRush or Ubersuggest.
Document changes and track results
One downside of Google My Business Insights is the time frame you look at your data. While you can select the time frame in the new insights section in your main dashboard you only have the chance to look at 1 week, 1 month, and 1 quarter data.
This data relates less to the search terms but to the following customer actions:
website clicks

photo views

map views

phone calls

messages
I suggest exporting the GMB data to Google Data Studios or into a spreadsheet and have it handy. Document the major keyword updates to come back to your Google My Business Insights and see your progress after a few weeks. After all, the goal is that a lead finds your business profiles and calls your business. Make sure the customer-searched keywords drive business outcomes and not just vanity metrics like photo views.
GMB Insights can even inform your Shopify marketing strategy.
You can then compare the results with other platforms like your website's organic traffic in Google Search Console and search campaigns in the tracking spreadsheet.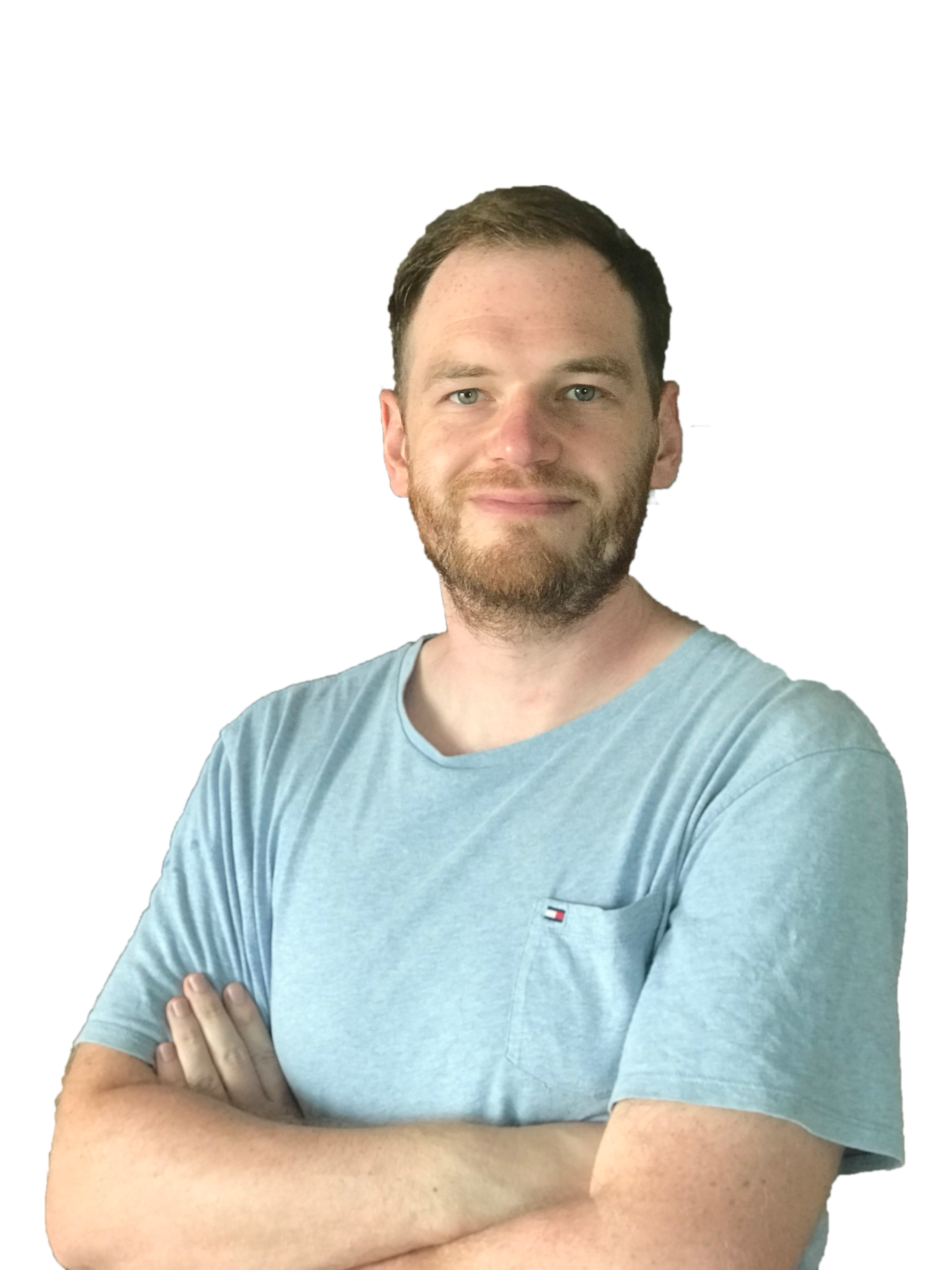 Sascha is a Lifecycle Marketing Consultant with over 8 years of digital marketing experiences in Silicon Valley, the UK, and Germany.
After leading the demand generation for a 100+ million company, he decided to venture out on himself. He's now helping clients to attract and convert more leads and customers.
His main focus are SEO, paid media & marketing automation – all with the focus to tie marketing campaigns to revenue.
Sascha has been featured in industry publications.