Leadfeeder vs. Albacross: Which is better for you [2023 Comparison]
Leadfeeder and Albacross are two of the most popular B2B intent-based lead generation software in the market. 
Specializing in buyer intent marketing by website-based visitor identification, tracking, and prospect follow-up, these tools have a few distinct differences that can either make or break the product. 
In this Leadfeeder vs. Albacross comparison guide, we break down the differences and similarities between these products to help you decide which is most suited for your business.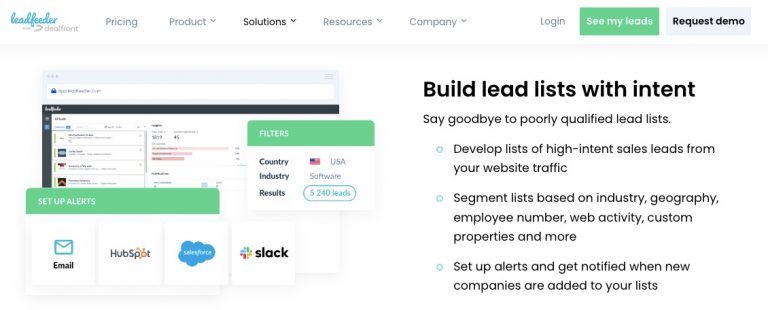 Founded in 2012 by Pekka Koskinen, Vincent Llongo, and Herkko Kiljunen, Leadfeeder is a Finland-based lead generation SaaS company that helps B2B marketers identify and track companies that visit their websites. 
With over 60,000 users worldwide, Leadfeeder is one of the most popular B2B website visitor tracking and intent data providers online. Some of its more well-known customers include Lowe's, Unilever, Shopify, Eventbrite, Cisco, and Meltwater.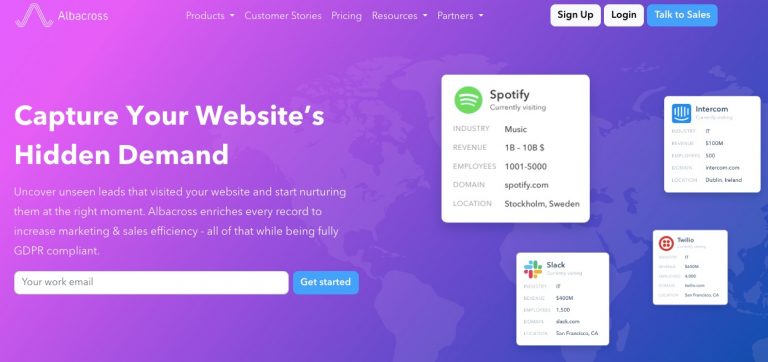 Albacross is a lead generation platform founded by Victor Ekelund and Jakub Grzesiak in 2013 in Stockholm, Sweden. Like Leadfeeder, it identifies the buying intent of companies visiting your websites to help your sales team convert them into leads.
Albacross uses a code snippet that you can either install manually, use with Google Tag Manager, or insert in a CMS plugin for WordPress, Drupal, and Joomla! Once the code is installed, the tool promptly begins to collect and process information about companies visiting your website.
The company's most notable clients include PayFit, Heyjobs, Generation, Personio, and Planday.
Leadfeeder and Albacross Comparison Overview
| | | |
| --- | --- | --- |
| Feature | Leadfeeder | Albacross  |
| Custom Script Tracking | Yes | Yes |
| Lead Scoring | Yes | Yes |
| Email Notifications  | Yes | Yes |
| Google Analytics Integration | Yes | No |
| CRM Integrations | Microsoft Dynamics, Google Analytics, Hangouts Chat, and Data Studio, Wufoo, Zoho CRM, Pipedrive, and more  | Zapier, HubSpot, Intercom, Salesforce, Mailchimp, Mailshake, Slack, and lemlist |
| Number of Users Allowed | 3 | Limited |
| Free Trial | 14 days | 14 days |
| Free Version | Yes, but with limited features | No |
| History Tracker | Up to 30 days | Up to 90 days |
| CMS Plugins for Installation | No | Wp, Joomla, Drupal |
Feature Comparison
Here are some of the most notable similarities and differences between Leadfeeder and Albacross: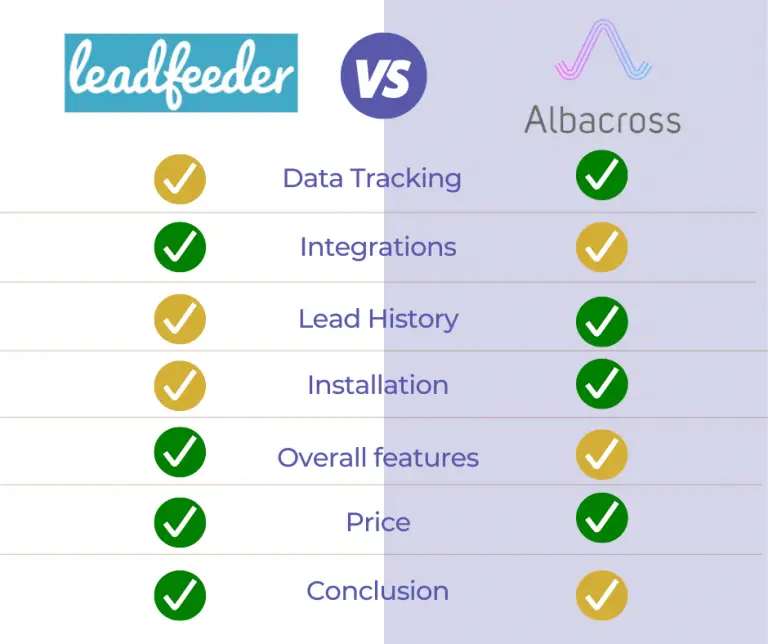 Data Tracking and Accuracy 
Leadfeeder used to gather website data exclusively through Google Analytics and LinkedIn, whereas Albacross tracks data with a bespoke tracking script. Since remote working picked up, Leadfeeder created its own tracking pixel, too.
Google Analytics isn't designed for lead generation, so the information provided would sometimes be missing or incomplete. Albacross experience offers more accurate and comprehensive data because its tracking script is specifically designed for this purpose. 
Overall, both products offer above-average data tracking and accuracy. But if we had to choose, Albacross takes the lead in this category. 
Winner: Albacross
Integration 
Leadfeeder is compatible with more integration tools than Albacross. Some of the most popular tools include: 
Mailchimp 

Microsoft Dynamics

HubSpot

Salesforce

Pipedrive

Marketo

Zoho CRM

Wufoo

Slack 

Zapier

Google Analytics, Hangouts Chat, and Data Studio (now LookerStudio)
Albacross offers fewer integrations, with its primary integration tool being Zapier. Other CRM tools include HubSpot, Intercom, Salesforce, Mailchimp, Mailshake, and Slack.
Winner: Leadfeeder
Leads History 
Albacross retains lead history longer than Leadfeeder. Leadfeeder records lead history for up to 30 days, whereas Albacross records lead history for up to 90 days. 
Winner: Albacross
Installation 
Both products are easy to install. For Leadfeeder, you simply have to copy and paste the Leadfeeder script to your website template or Google Tag Manager (GTM). 
The same is said for Albacross, except you can also use Drupal, WordPress, and Joomla! plugins to perform the installation without coding.
Winner: Albacross
Price Comparison
Leadfeeder offers two packages: Free and Premium. The Lite package is free of charge but has limited functions and a cap of 100 visitor identifications. 
The free package is ideal for smaller businesses who want to test Leadfeeder before committing to a Premium package. 
The Premium package offers dozens of unique features, like custom filters, buying intent keywords, lead scoring, and CRM integration. Pricing starts from $2388 per year ($199 per month) for up to 2500 leads per year. (I know this sounds confusing, but with, the credits are valid for an entire year). The more leads you have, the higher the cost. Pricing is based on how many companies Leadfeeder identifies a month. 
Credits can be used to identify unique company visits but also potential prospects at these companies.
Albacross starts at $79 with up to 100 identified companies per month. It also has a 14-day free trial. If you need more than 100 companies, you need to switch to the Growth package. The pricing isn't transparent, and you need to talk to Albacross' Data Intent Sales team.
In order to compare the price, we need to calculate the price per identified company: 
Leadfeeder prices one lead at $0.96 ($2388/2500 credits)

Albacross charges $0.79 per lead ($948/1200) – however, it could be more if you don't max out the 100 leads per month.
Even though Leadfeeder seems more expensive, it allows more flexibility with the credit system. You can also use the credits to identify potential prospects. Albacross stops at the company identification. 
Winner: We give this a tie, because Albacross is cheaper if maxed out every month, but less flexible than Leadfeeder. Therefore, we recommend Albacross to companies with less than 100 unique companies visiting their website, that also don't need data for potential prospects (people at those companies). For larger companies, we recommend the flexible credit system of Leadfeeder.
Leadfeeder vs Albacross Pros & Cons
Access to all features at the entry-level paid tier 

Compatible with more native integrations 

Powerful filtering tools 

Has a free version

Fully transparent pricing; all information listed on the website
Information provided is sometimes incomplete 

Pricing automatically increases the more leads you receive
Saves lead history for up to 90 days 

CRM Plugin functionality makes it easy to set up and start using immediately even without coding knowledge

Comprehensive data organization and tagging
Contacts shown at Google Analytics don't appear in Albacross's reports 

Pricing is unclear 

Limited integrations
Conclusion 
If we had to choose a winner, our point goes to Leadfeeder. 
With Leadfeeder, you get access to the full premium package at the entry-level price with flexible credit usage over the entire year.
Leadfeeder's database is rich and comprehensive, and while not as thorough as Albacross, it offers dozens of customizable features that you won't find in Albacross. It also has a free version, so you can test it out to see if it suits your taste before committing to the premium package. Furthermore, the intent-data is only as helpful as your use of it. Leadfeeder's direct integrations are a big advantage for seamless automation.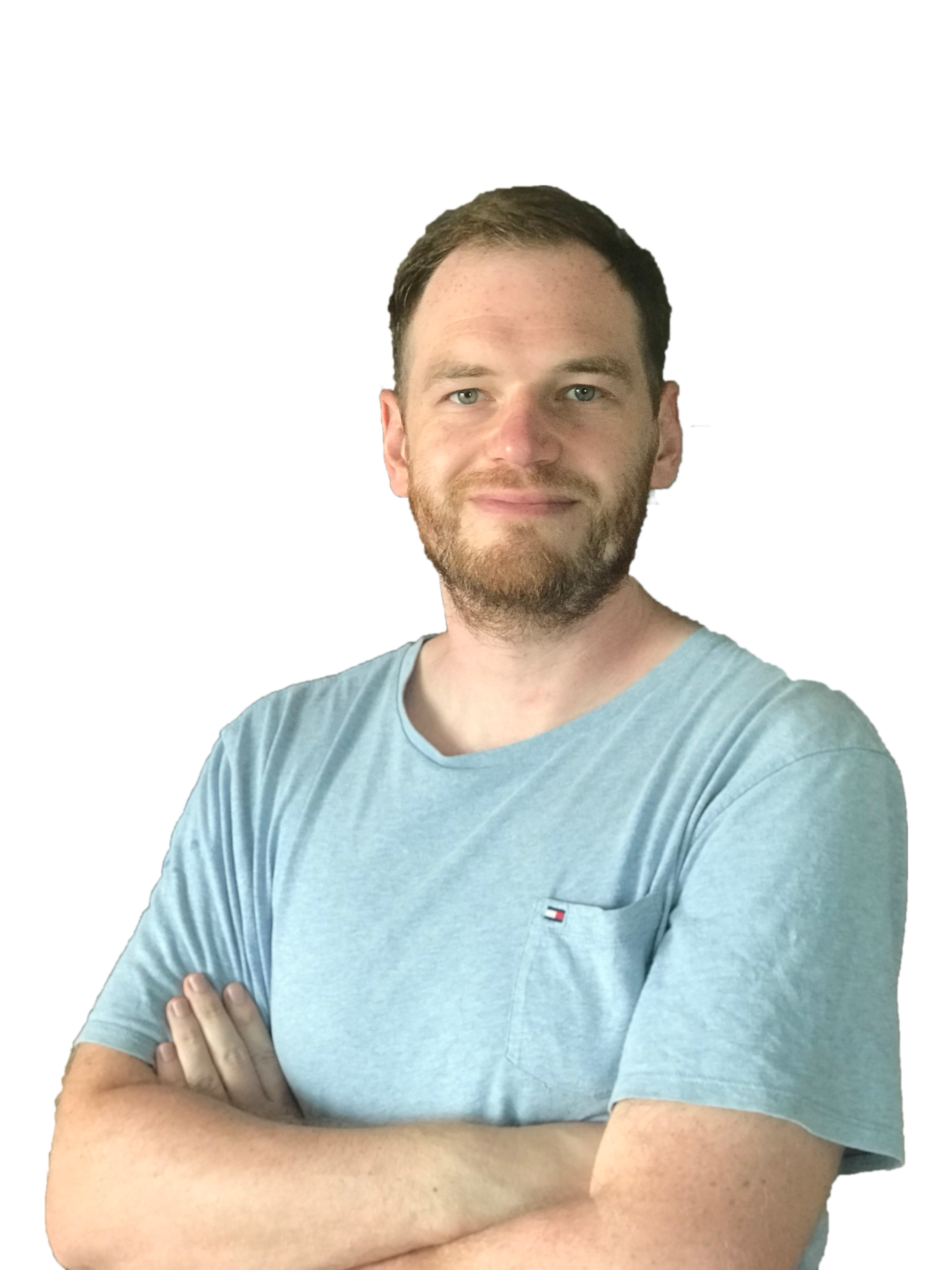 Sascha is a Lifecycle Marketing Consultant with over 8 years of digital marketing experiences in Silicon Valley, the UK, and Germany.
After leading the demand generation for a 100+ million company, he decided to venture out on himself. He's now helping clients to attract and convert more leads and customers.
His main focus are SEO, paid media & marketing automation – all with the focus to tie marketing campaigns to revenue.
Sascha has been featured in industry publications.