Demio vs. WebinarJam: A Brief Comparison Guide
Demio and WebinarJam are two solid webinar hosting and customization services that many businesses use today. If it's your turn to pick one, making the decision can be hard because both tools offer amazing features!
To help you make up your mind, we've decided to write a quick Demio vs. WebinarJam comparison. This way, you'll have a good idea about each service, enough to choose what works best for you.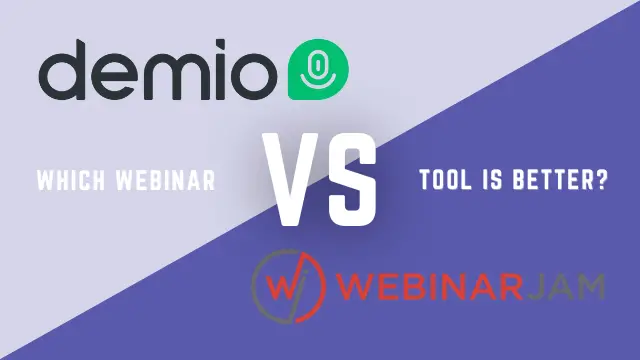 Ease of Use and Customization
Now, the next thing we'd like to discuss is the ease of use, which Demio also leans toward more. The software is simply the better option if you want a quick tool to broadcast your webinars with minimal customization.
On the contrary, WebinarJam is your guy if you want to tailor each part of your webinar funnels to your needs. Everything from the registration page to layouts to Thank You Page templates can be customized, which isn't the case with Demio.
This can be both a pro and a con, depending on what you're looking for. If all you're focused on is a tool that offers you a quick and easy setup, Demio is the one. WebinarJam is more suitable if you're a detail-oriented person with more time on your hands.
Webinar Scheduling Flexibility
When it comes to webinar scheduling, WebinarJam is much more flexible. It simply lets you set webinars up any time of the day and on any day of the week.
Unfortunately, we can't say the same for Demio. It has limited flexibility, as it only allows its users to host webinars once a week for weekly webinars.
Audience Engagement Tools
Thankfully, both services offer you fantastic audience engagement tools to keep your attendees in the loop. They both have several handy features, like:
Polls

Q&A

Offers

Public and private chat rooms

Attendees can join as speakers
However, each webinar service shines in a different area. For example, Demio focuses on its Q&A segment, as it gives its users the option to start answering questions live.
On the other hand, WebinarJam takes its active offers more seriously. The tool offers you a scarcity timer and a counter that shows the units available in a sale. Of course, artificial scarcity helps increase product sales.
Video Quality
When it comes to features related to video quality, you'll notice that WebinarJam has slightly better visuals. Yet, because nothing is perfect, the service sometimes faces delays when polls and offers enter the equation.
Demio's video quality is best described as decent, but the good news is that it's less prone to delays.
Both tools give you a few seconds to check if your video and audio are working as they should before the webinar starts. 
Still, one unique feature that WebinarJam exclusively offers you is the Panic button, which allows you to restart the attendee room in just a few seconds if you're facing any connectivity issues. It'll automatically direct your attendees to the new presentation, which is a relief to know!
Presentation Tools
Demio and WebinarJam have great presentation tools that give your webinars a boost. Both support pre-uploaded slideshows, video injections, file handouts, and more.
However, WebinarJam is slightly more advanced here; it lets you switch between the presentation slides and your webcam with no interruptions. It isn't the same with Demio, where you'll have to stop the slideshow to go back to having the webcam as your main screen.
Also, WebinarJam comes with a whiteboard tool, on which you can draw or write to explain things to your audience.
Pricing
Both webinar platforms have multiple price tiers depending on the requirements and additional features. If you want to test the solutions, WebinarJam offers a risk-free 30-day money-back guarantee. Demio offers a 14-day free trial.
WebinarJam pricing starts from $39, Demio pricing starts from $34. Demios starter package allows for 50 attendees and basic features. If you want to automate your webinars, you need to upgrade to the next tier at $69. For more than 500 attendees, the highest tier is required.
Demio also charges extra for CRM integrations, so really make sure you pick the right plan before and think about your scaling.
WebinarJam has even more pricing options. They also offer more basic features in their lowest tier, including customization options, landing pages, and unlimited webinars. Automated webinars are available from the second pricing tier.
The Final Verdict
So, which one is better, Demio vs. WebinarJam? We recommend WebinarJam or exploring a starter platform, WebinarKit.
Anyway, the answer to this question depends on what you're looking for in a webinar platform. If you want a tool that lets you customize every part of your funnel to host live webinars, WebinarJam should be your go-to option. They also offer more basic – and nowadays – standard features like email and CRM integrations.
On the other hand, Demio might be better if you want a quick, easy-to-set-up webinar tool that supports automated webinars as well as live events on the lower price tier. However, in that case, you may want to explore WebinarKit with its life-time deal for the starter package for automated webinars.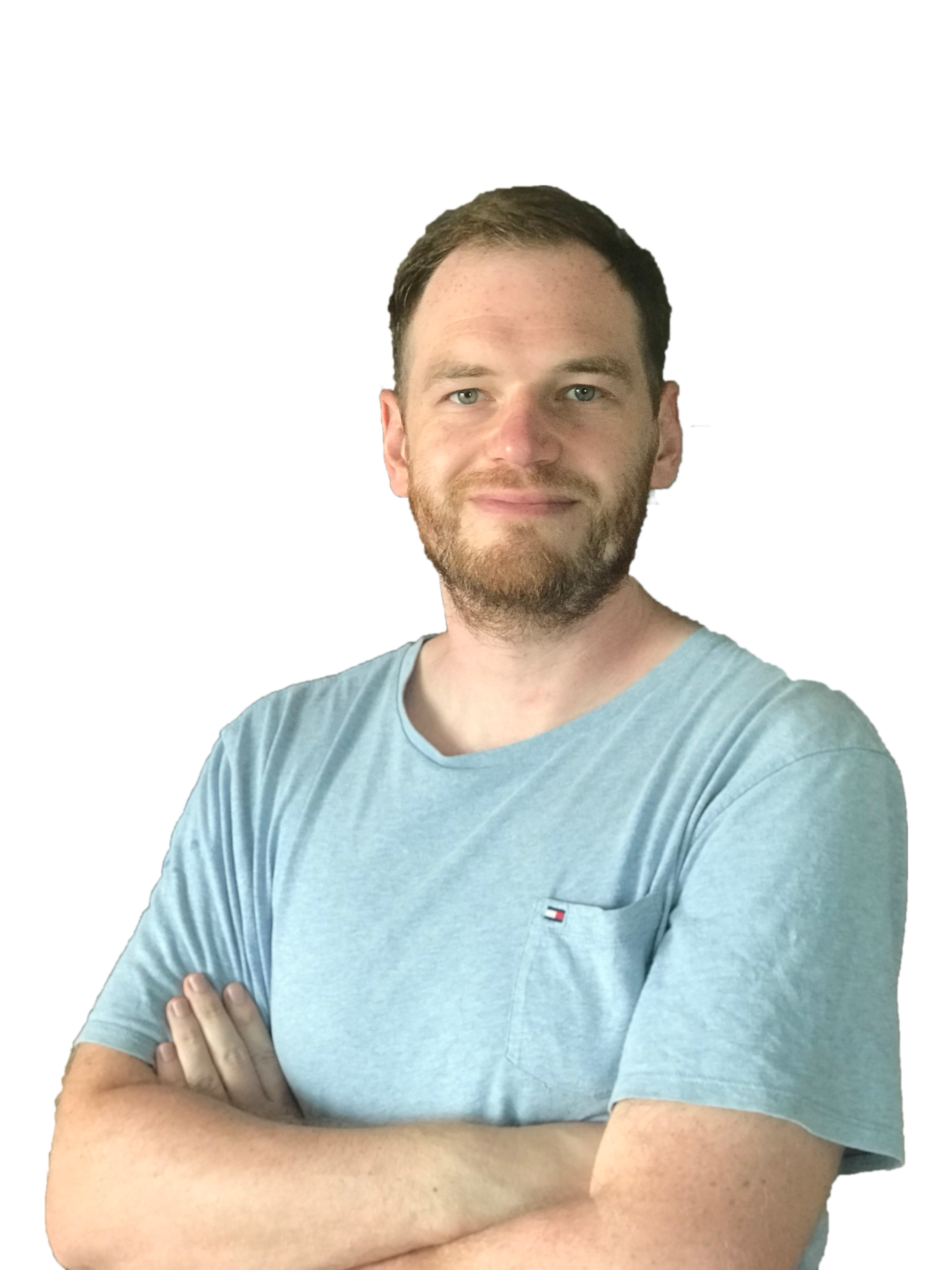 Sascha is a Lifecycle Marketing Consultant with over 8 years of digital marketing experiences in Silicon Valley, the UK, and Germany.
After leading the demand generation for a 100+ million company, he decided to venture out on himself. He's now helping clients to attract and convert more leads and customers.
His main focus are SEO, paid media & marketing automation – all with the focus to tie marketing campaigns to revenue.
Sascha has been featured in industry publications.