5 ways on how you can uncover your buyer personas reading habits
The question of how you can uncover your buyer personas' reading habits is so important that HubSpot includes it in their Content Marketing Certification Exam.
Let's see if you'd get the correct answer:
Include a question on a form

Interview some of your best customers

Make a list of publications you read

A and B

All of the above


The correct answer is 4) A and B – Include a question on a form and interview some of your best customers
But is this the whole story? In this blog post, we look into five ways on how to uncover the reading habits of your potential customers.
Why do I need to know the reading habits of my buyer persona?
You may be asking why you need to know the reading habits of your target audience in the first place. The answer is very simple: You need to understand what content gaps you need to fill. Beyond that, it also lets you create further demand generation campaigns, influencer marketing, and partnership programs.
While you could – and should – start with search engine analysis, including what's working for your site by conducting Google Search Console keyword research and keyword gap analysis, this may only tell you half the story.
Focusing solely on keywords doesn't include the savviness of your buyer persona. Most often, basic keywords like what is X or how to do Y might be too high-level search intents for your ideal audience.
Additionally, there will be a subconscious bias that dictates the content calendar and resources. That's one of the reasons why the above answer of making a list of publications you read is not correct. Just because you read it, it doesn't mean that your audience does so, too.
So how can we generate new content ideas that our buying personas find valuable?
5 Ways how to uncover your buyer personas reading habits
Let's start with the two already given to us by HubSpot.
1) Include a question on a form
When people fill out a form to contact you, register for an event, download a gated piece of content, or buy a product from you, you can ask them questions like their go-to publisher or email newsletter. This field shouldn't be set as required to enter but rather be optional. Additionally, this shouldn't be on the very first form the lead fills out. You want to keep forms as short as possible, but through progressive form-filling, you can add the question to only known people in your database.
Usually, you don't gate content for existing leads but certain formats commonly require it like webinar registrations or events in general. Another good time is to add a question as qualifying add-ons to a form on a thank you page after a first form was filled out or when booking a one-on-one consultation with a team member. Calendar booking features or chatbots are a great way to ask additional questions.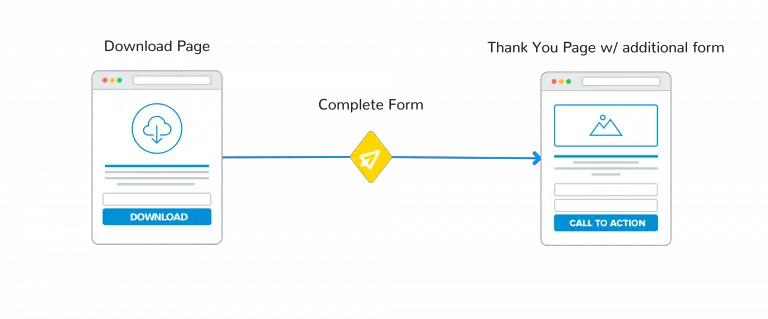 2) Interview some of your best customers
Interviews are a great way to uncover much more information than reading habits. But it's a question that is not just about your product or services and therefore creates a different vibe in the interview. You really want to learn something about the person you are interviewing.
I just want to caution against the term "best customers". While we may pick the "best" customer based on loyalty or revenue, these customers may not be the "best" because they may require a lot of work and customization. I would recommend interviewing your ideal customers.
3) Surveys
Related to interviews but less personal and time-consuming you can send out surveys to customers and prospects. You can also ask on your website, in your newsletter, or social media profiles.
A third way is to ask on outside resources like Facebook or LinkedIn groups, as well as Slack or Discord channels.
By spreading the survey you mitigate the risk of asking the not ideal buyer persona. On the other side, you may get answers from a wider audience that also does not represent your ideal customer profile. Make sure to surround the question with information about the persona itself to qualify the responses.
4) Event attendees
Match your buyer persona to available industry conference attendee lists. Often, conferences are held or sponsored by publications and you can assume a link between attendance and reading habits.
5) Social Listening
My favorite on the list is social listening. You can learn what publications and topics your audiences shares, like, and comment on. You can also see influencer engagement and include this in your inbound social media marketing and content planning.