Lead Magnet Ideas for Photographers and how to market them
Photographers often forget email marketing is a lead generation channel in their marketing mix. Direct bookings, Instagram followers, or even YouTube subscribers are common. Most photographers also have a website where they showcase their work and often teach about their techniques and tricks.
How can photographers use their following and website visitors and start building a relationship? Lead magnets or content offers in exchange for an email address are the solution.
In this post, we will explore 7 lead magnet ideas for photographers and also give some tips on how to market those content offers in the second part. (feel free to move ahead if you have your ideas covered already)
What is a lead magnet for photographers?
Lead magnets are content offers like an email newsletter, ebook, or video course, that provide so much value to the audience that they are willing to provide contact information in exchange for the content piece.
In the marketing world, we categorize lead magnets as gated content. A form or any other kind of information collection like a chatbot functioning as a gate.
Usually, the user will also receive an email with the content and will be added to the mailing list.
7 lead magnet ideas for photographers
Some ideas for good lead magnets for photographers to offer exclusive content in exchange for an email address. The goal is to create a valuable offer, your audience wants to download and therefore joins your email marketing list. You can then start to build relationships with your audience and sell to them along the way.
Photography Checklists
Checklists are a great idea for downloadable lead magnets. The audience could be fellow photographers but also potential clients that book photographers for product photography, weddings, corporate events, or fashion shoots. Some checklist ideas:
Photoshoot preparation

Camera bag checklist

Question to ask a photographer/videographer before booking

Branding guidelines questionnaire

Licenses and releases
Templates for photographers
Other good examples are templates. Everything that makes life easier for your audience and saves them time is a great idea for effective lead magnets.
Scope of work (defining what's expected, listing all deliverables)

Timelines

Managed Service Agreements (MSA) 

Model and building release

Non-disclosure agreements (NDA)

Email templates for client communication
Tutorials and courses
When you can teach someone a skill, you should take advantage of this situation. Photography is a very skillful craft that requires knowledge, experience, and sometimes even equipment. The format of teaching materials can be ebooks, video series, or even one-on-one coaching. Mini-offers usually work great to show people your teaching methods and style and later on upsell them to a paid course or booking after you have positioned yourself as a trusted source.
Some ideas are:
Working with brands/models

Editing and technology use

Photography basics like how to use the camera, lighting, composition, etc.

Niche skills like architecture photography, street photography, or any specialty you focus on

Growing your photography business: e.g. selling pictures online, getting ideal clients, or running a studio
Digital assets/tools
What are digital photography assets and tools? Most commonly known are editing presets for instance for Adobe Lightroom, and tools like custom apps, online calculators, or converting tools.
Free pictures
Somewhat related to digital assets can digital pictures be downloaded or commercial licenses for stock images being granted.
Newsletter
A personal or industry newsletter is one of the most common lead magnets. People subscribe to an email list and receive periodic insights straight in their email inboxes.
Communities
Groups, membership areas, or communities like on social media, discord, or your own website are also fantastic ways to receive email opt-ins. However, those usually require a bigger following already and active management.
9 ways to market your lead magnets
It's one thing to create a great lead magnet, but how do you create awareness and get people to download the content offer?
We will look at nine ways to market your photography lead magnet.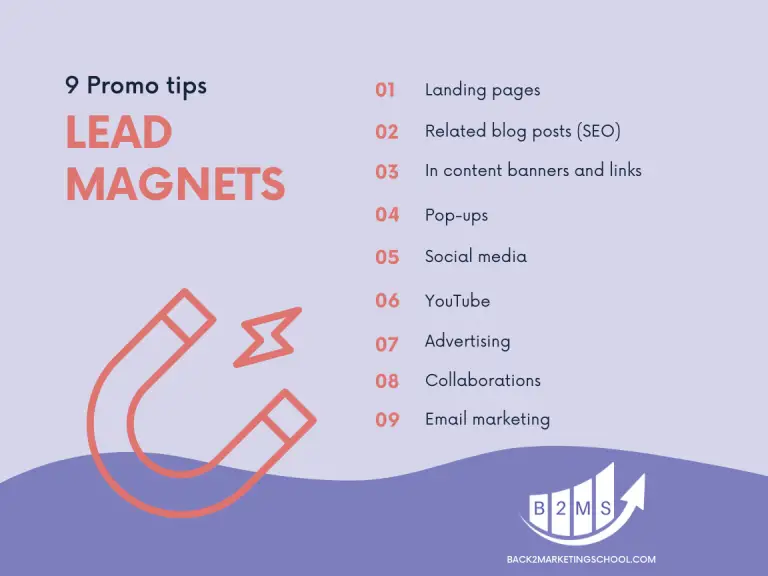 Landing Page for Lead Magnets
First, you need somewhere a page that describes the offering and gives people the opportunity to download the lead magnet. Such pages on your website are called landing pages.
The goal is to provide as much information as possible to entice a download. Each landing page should only be optimized for one call-to-action (CTA). A CTA is the desired action. For example, the CTA would be to download the lead magnet. You shouldn't distract the user by also offering different things like a consulting call and mugs with your pictures on them. Keep it simple and only focus on one desired outcome: Downloading the lead magnet.
Next, you need to drive traffic (website visitors) to that landing page.
Related blog post (organic website visitors)
Website owners create blog posts with the goal to get free traffic from search engines like Google. This online marketing tactic is called search engine optimization or short SEO.
If you write blog posts that are related to the lead magnet you can promote the lead magnet, rank with the blog post, and direct people from the blog posts to the landing page with the download option.
For example, let's assume your lead magnet is a checklist of wedding photography preparation. You could write blog posts about common mistakes for wedding photography, some tips for wedding shootings, or even a preparation process. Then you offer the content piece to already interested people.
In content promotion
Related to blog posts but not limited to, you can create in-content banners or call-to-actions of related pages to advertise your lead magnet. Internal links from one page to the landing page also work well.
Pop-ups on your website
Pop-ups can be very intrusive and interrupting. However, they can also bring incredible value to your site and also the visitor. When the pop-up is not interrupting and related to the content they are reading, it's a powerful tool. You can also throw a Hail Mary with exit-intent pop-ups. Whenever a user indicates leaving the website altogether, you can trigger a pop-up.
Social Media
Social media is great because you can promote the content offer to your following but also increase your reach by using Instagram hashtags for example.
YouTube
If you have a YouTube channel, it's a great place to promote lead magnets. Especially, because you can convert people from an external platform into your own database. This will give you more control over your audience reach.
You can add the link to the landing page to related videos and can even create new videos about the topic.
Advertising
When you calculate your ad budget correctly and know how much you can pay for a new contact to still have a positive return on advertising spend (ROAS), ads are a great way to scale your promotion.
Often, you can even skip the step of directing people to your landing page and use one-click download forms of the advertising platform like Facebook.
Collaborations
Often, when appearing in guest blog posts, podcasts, or YouTube videos, you can drop a link to your lead magnet.
Email marketing
If you have an email list already, email the content piece to them. Of course, you don't need to gate it anymore and provide your list with the file directly.
What to do after the lead is collected?
Don't make one of the biggest mistakes in photography marketing. If you collect contact information, make sure to use them and market activity to the newly gained audience.
You should send frequent updates, promote other products (pictures, presets, courses) or services (shootings, consulting).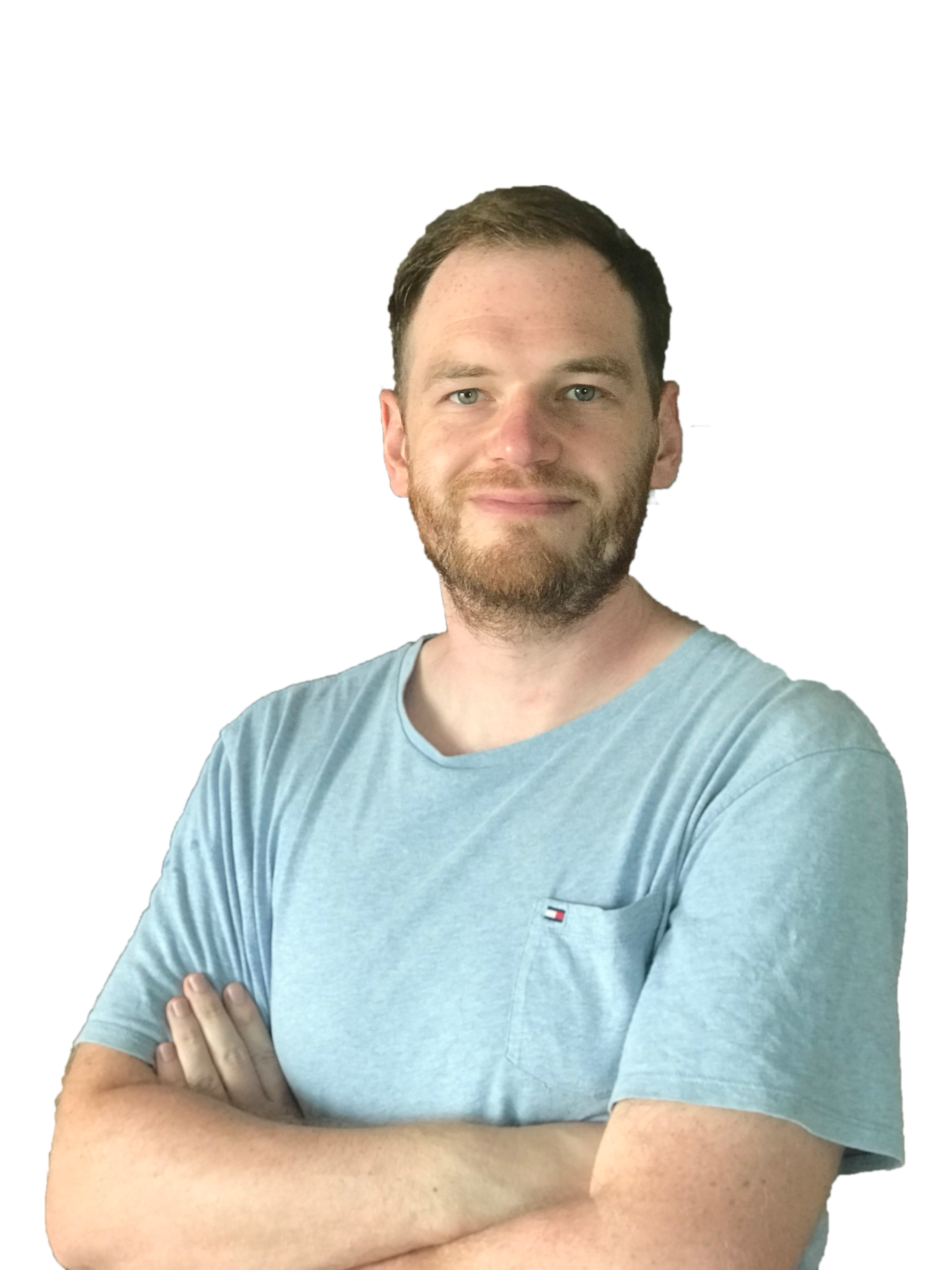 Sascha is a Lifecycle Marketing Consultant with over 8 years of digital marketing experiences in Silicon Valley, the UK, and Germany.
After leading the demand generation for a 100+ million company, he decided to venture out on himself. He's now helping clients to attract and convert more leads and customers.
His main focus are SEO, paid media & marketing automation – all with the focus to tie marketing campaigns to revenue.
Sascha has been featured in industry publications.