EverWebinar vs. WebinarJam: Which webinar software is better for you?
Since they're made by the same company, it makes sense for EverWebinar and WebinarJam to have similar features, right? Well, this isn't 100% the case as, while there are definitely some similarities, both tools can offer you different things.
To get a better grasp on EverWebinar vs. WebinarJam, this comparison guide is here to help you out. 
We'll compare these two leading webinar services according to many factors, such as the nature of their virtual webinars, how easy their interfaces are to use, integrations, and more.
Comparing EverWebinar vs. WebinarJam
Live and Automated Webinar Options
The first and most obvious difference between the two tools is that WebinarJam is more about hosting live webinars and also offers automated webinars. So, if you want a service to aid you with planning live presentations, WebinarJam might be your guy.
EverWebinar is the complete opposite in this regard. It doesn't support live webinars, yet it shines best in the automated webinar area. So, it can be your strongest ally if your schedule is always so busy that you can't show up in person to do some live streaming.
Still, it's worth noting that you can integrate these two services with each other to conduct WebinarJam live webinars through EverWebinar.
Interface
When it comes to ease of use and interface navigation, both tools are as simple as they come.
Whether you'll be using EverWebinar or WebinarJam, the interface is user-friendly, intuitive, and peppered with analytics on the dashboard for a quick overview. If you subscribe to both tools, there's also the option to switch back and forth between them in a matter of seconds.
Plus, both feature a strong database with guides on how to use certain features, frequently asked questions, and more to help you start your webinar creation journey.
Integrations
Thankfully, both platforms offer integrations with other CRMs so that you're left with a seamless marketing tool. Some of the top CRMs that EverWebinar and WebinarJam integrate with include:
ActiveCampaign

HubSpot

Google Sheets

GetResponse

Drip

Zapier
Still, it's worth noting that the integration process itself is slightly lacking in EverWebinar as the tool doesn't feature structured integrations.
Notable Features
Despite having a lot in common, EverWebinar offers features that WebinarJam doesn't, and vice versa. So, let's take a closer look at some highlights that make each webinar platform unique!
EverWebinar Best Features
EverWebinar does its job beautifully, recreating a live webinar experience in what really is a pre-recorded presentation. 
Read our full EverWebinar review.
The first feature that makes that possible is the Dynamic Attendee Number setup. In other words, EverWebinar lets you simulate a full-fledged webinar room by allowing you to show an attendee number of 500 on the screen, even if that's not the case!
Second off, EverWebinar gives you many attractive registration page templates and layouts. Once you click on your favorite, you can edit the text, insert images or videos, and customize other items to personalize the page.
Better still, the tool lets you test your registration pages' performance, showing you if the changes you make increase or decrease conversion rates.
Another cool feature here is the integration between WebinarJam and EverWebinar. This can come in handy if you wish to convert live events on WebinarJam to evergreen webinars on EverWebinar.
Other great options that we like about EverWebinar include:
Advanced and flexible scheduling system for daily, weekly, or monthly webinars according to the users' time zone

On-demand webinar tool

Active clickable

sales promotions

and a countdown timer

You can include a

live chat

option in a pre-recorded webinar

Email reminders and follow up
WebinarJam Review: Best Features
WebinarJam excels in providing its users with as many tools as possible to allow them to customize every step of the webinar funnel. You've got more than 15 templates that you can personalize to match the identity of your business.
Also, WebinarJam lets you do A/B testing of landing pages to measure their effects on your conversion rates. While that testing isn't as specialized as other dedicated software like Leadpages, for example, it's still a great feature to have in a webinar solution.
In addition to that, WebinarJam supports active product offers that can be displayed at preset timings in your presentations. These help encourage sales through clickable links.
Another thing we admire about WebinarJam is the Control Center feature. In short, this option grants large teams access to each part of the ongoing webinar, from chats to sale stats to revenue. 
This way, members of your team can handle various functions, leaving you to focus on the presentation alone.
WebinarJam's awesomeness doesn't end there; the platform is loaded with other useful options, such as:
One-click registrations

Email reminders and other notifications

Multiple host support

Real-time and private chat

Electronic hand-raising
Customer Support
The customer support for both platforms is basically the same, and, unfortunately, it's not one of their powerful aspects.
If you reach out to it via email, you might need to wait for more than 24 hours for a response. Plus, there's no live chat customer service.
Still, it's important to mention that there's a Facebook group dedicated to solving WebinarJam and EverWebinar issues. It's a private community for the users of both webinar software options to share ideas, ask questions, solve problems, etc.
There are also a few educational videos and guides on the WebinarJam website to walk beginners through the different tools of the software. Yet, these will require some digging on your part to find them, as they're located in the training section in the dashboard.
Use cases for EverWebinar and WebinarJam
As outlined, both platforms work well in conjunction. You can, for example, run a marketing thought leadership live webinar and then turn it into an evergreen webinar. But also, a B2B sales presentation for a group of smaller prospects can be turned into a recurring automated webinar.
Whenever both worlds of live and pre-recorded come together, a combination of both tools is a great option to scale your webinar marketing strategy.
Pricing and Plans
The first thing to notice when looking at the pricing plans of both webinar platforms is that they give you an almost free trial period. If you want to try your hand at either of them, you can go for the 14-day trial option to test the waters, and you'll be charged only one dollar!
Then, with EverWebinar, you can either go for the Annual plan or the Biennial plan. These plans unlock all the features of EverWebinar, from simulation tools to automated webinar options.
When it comes to WebinarJam's plans, things can be a little bit different. You'll be faced with three plans to choose from; Basic, Professional, and Enterprise. All of them are annual plans.
While they all give you access to unlimited webinars, they vary in terms of the number of attendees, webinar duration, and the number of presenters.
The Basic plan lets you invite 500 attendees per webinar for a max duration of two hours. Here, you'll only be allowed two hosts. 
On the other hand, the Professional plan supports 2,000 attendees, three hosts, and a three-hour max duration. It also unlocks cool features like the Panic button and Always-On live room.
Last but not least, you get up to 5,000 attendees, six hosts, and four hours of maximum duration with the Enterprise plan. This makes it perfect for large teams and companies.
There's also the Starter plan, which only lets you invite 100 attendees. Yet, it's not as popular as the previous three subscription plans.
Final Words
Honestly, it's hard to pick a favorite in an EverWebinar vs. WebinarJam comparison. There's a lot in common between the two platforms, with certain areas where each one performs best. So, your decision should be made according to your needs.
EverWebinar is a perfect option if you want to go the automated webinar route. On the contrary, WebinarJam is all about scheduling and creating live webinars.
If you're asking for our opinion, we suggest you use both services simultaneously; they were built to be used side-by-side after all!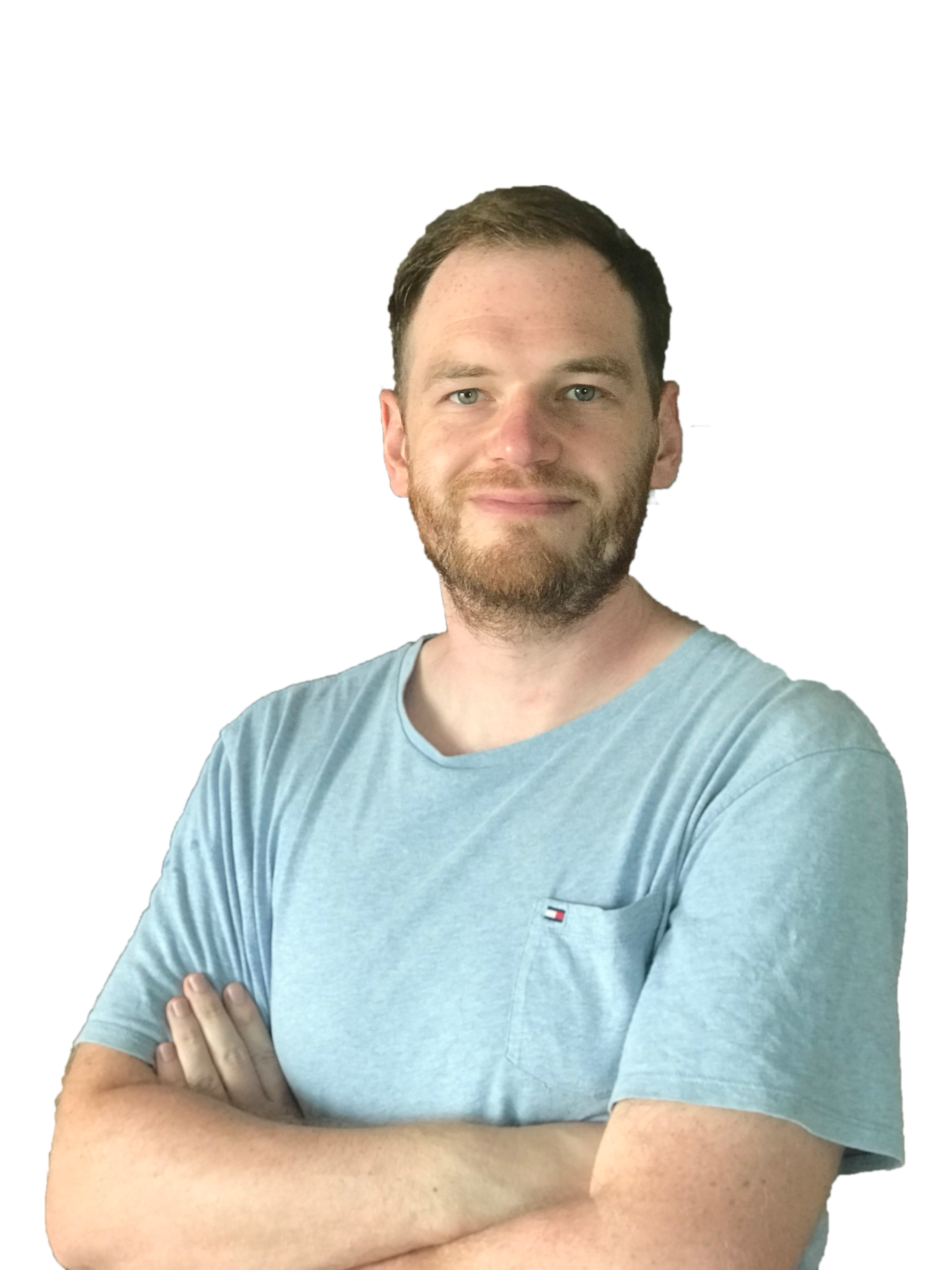 Sascha is a Lifecycle Marketing Consultant with over 8 years of digital marketing experiences in Silicon Valley, the UK, and Germany.
After leading the demand generation for a 100+ million company, he decided to venture out on himself. He's now helping clients to attract and convert more leads and customers.
His main focus are SEO, paid media & marketing automation – all with the focus to tie marketing campaigns to revenue.
Sascha has been featured in industry publications.