Ubersuggest vs SEMRush: Which SEO tool is better?
With thousands of users across the globe, Ubersuggest and SEMRush are two of the most popular SEO tools in the digital marketing industry today. 
Though similar in a lot of ways, both have distinguishing functions that make them stand out from each other. So if given the choice, which marketing tool should you go for? 
In this Ubersuggest vs SEMRush comparison guide, I compared the two in a one-on-one battle to help you choose the right SEO product for your business.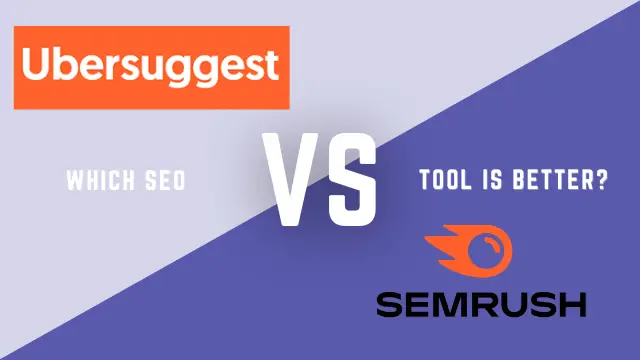 What Is Ubersuggest? A Brief Overview
Developed in mid-2012, Ubersuggest is an SEO tool that specializes in generating keyword ideas to help users optimize their search engine ranking. It's specifically created to run on Google Suggest and uses the same algorithms that search engines use to provide keywords to users. 
After its acquisition by entrepreneur Neil Patel in February 2017, Ubersuggest went from being a standard keyword generator to an ultra-powerful SEO that evaluates a website's performance in real-time. 
Though you can get Ubersuggest for free as a Chrome extension or on its website, you'll have to subscribe to its monthly packages to experience everything it has to offer. Pricing ranges from $30/month to $100/month depending on the package (Individual, Business, or Enterprise). It also offers a lifetime subscription from $120 to $400. 
Ubersuggest has the following features: 
Keyword suggestions 

Rank tracking 

Domain analysis 

Content ideas

SEO management

Backlink monitoring 

Site audit 
What Is SEMRush? A Brief Overview
SEMRush has been around longer than Ubersuggest, having been developed in 2008 by a group of small business entrepreneurs and IT specialists. Their goal was to create a competitive research service to improve online marketing. 
With comprehensive keyword research tools and project-based SEO campaign structures, SEMRush is hands-down one of the best SEO managing tools to date. It delivers a wide array of functionality across almost every type of online service. Moreover, it has a massive database of 21.1 billion keywords that continue to grow each day. 
Some of the most notable features of SEMRush include the following: 
SEO writing assistant 

Site audit 

On-page SEO grader

Social media tracker

Competitor analysis

Rank tracking 

Keyword research 

Content creation and distribution 

Backlink analytics and link building

Automated SEO dashboards
SEMRush is quite a bit more expensive than Ubersuggest with a starting monthly fee of roughly $120. Annual plans are cheaper, but not by much. 
But don't let that price dissuade you just yet. SEMRush is more feature-rich than Ubersuggest, making it one of the few all-purpose digital marketing tools out there.
Ubersuggest vs SEMRush: Differences and Similarities
Keyword Research
Keyword research is the bread and butter of SEO tools, and both Ubersuggest and SEMRush perform fantastically on this front. But which one does it best? 
Keyword research is an essential part of Ubersuggest's software since it was initially introduced as a free keyword research app before other features were added. 
Ubersuggest's keyword research is divided into two parts: Overview and Ideas. The Overview function provides users with the overview SERP of the keyword, while the Ideas function gives users an in-depth analysis of keyword ideas. Each analysis provides you with keyword volume comparison, search difficulty comparison, and cost per click (CPC) comparison among others. 
SEMRush does much of the same, except on a bigger scale. 
With over 21 billion keywords on its database, SEMRush carries out full keyword research within seconds and helps you decide what terms to target for your website. Each keyword comes with its own estimated traffic, search results, and competition level. The SEMRush keyword gap tool shows you in a few clicks SEO opportunities your competition is already ranking for.
In this aspect, SEMRush takes the cake on keyword research because it provides you with thousands of variations for a single keyword. Ubersuggest works great, but it doesn't provide nearly as many results as SEMRush.
Backlink Data
Backlinks, also known as inbound links or external links, are links that websites would use to point to another website. These links play an important role in search engine algorithms because it tells Google that another resource finds your content valuable enough to link to their website. 
Ubersuggest and SEMRush offer powerful backlink analytic tools that allow you to analyze and "spy" on competitors' backlinks to see where they're getting their traffic from. You can use this information to find potential link-building opportunities for your own website. 
Ubersuggest lists a website's backlinks and breaks them down according to link type, anchor text, domain score, and organic monthly traffic. It also lists the website's total number of backlinks as well as the backlinks it has acquired over time. 
SEMRush evaluates backlink profiles similarly, but it also details data such as outbound domains, indexed pages, and overall toxicity score. Furthermore, it lists the top-level domains that provide the most amount of backlinks. 
Based on detail alone, SEMRush, once again, wins this category. Ubersuggest doesn't fall that far behind, however, because it provides all the important information you need on backlink data.
Site Audits
Site audit is an SEO toolkit that helps analyze a website's search engine visibility and friendliness. 
Ubersuggest and SEMRush both offer top-tier site auditing, but I find Ubersuggest easier to understand. It lists a website's SEO issues, organic monthly traffic, on-page SEO score, and pages discovered in search engines within the past month. Ubersuggest gives a score for the complexity, but also the potential impact on your organic traffic.
That said, Ubersuggest isn't as detailed as SEMRush. SEMRush performs a whole health check of your website, delving into issues such as thematic reports, internal linking errors, HTTPS issues, crawlability issues, and much more. Ubersuggest is easier to understand, but SEMRush is more in-depth with its analysis.
Price 
As you might have noticed, SEMRush is basically the upgraded version of Ubersuggest. It does everything Ubersuggest can do but on a bigger scale. But these extra features come with a higher price tag. 
SEMRush pricing offers three tiers: Pro for around $100 a month, Guru for around $192 a month, and Business for just under $375 a month. Each package comes with its own perks and features.
Ubersuggest also comes in three plans: Individual for roughly $30 a month, Business for around $50, and Enterprise for $100. It's considerably cheaper than SEMRush, plus it has a free Chrome extension that anyone can use. A free version allows for 3 searches on their website, as well.
This, then, begs the question: is SEMRush really worth its extra features? 
For me, I can honestly say that yes, I find SEMRush's in-depth analysis and keyword research extremely helpful for my website. But other people might not think the same. So it really depends on your website and how you're planning to use the SEO tools each software has to offer. You can get started with a free trial.
Final Thoughts 
I hope this Ubersuggest vs SEMRush comparison helped you decide which SEO tool is best suited for your business! 
Generally, Ubersuggest is best used by up-and-coming business owners who are still navigating the world of SEO. It's not too heavy on the pocket, plus it has everything you need in basic SEO research software—keyword research, technical SEO audit, SEO metrics, and backlink analysis. It's one of the best and most effective budget-friendly SEO software on the market. 
When it comes to in-depth analysis, however, SEMRush completely overpowers Ubersuggest. It's best suited for big businesses and serious competitors looking to rank high on Google. It's expensive, yes, but strong businesses need to invest in strong applications to make it big on the market. We haven't even touched on the content marketing features of SEMRush as well as some others. SEMRush is definitely the advanced option for serious SEO departments and marketing agencies. I use SEMRush on a daily basis.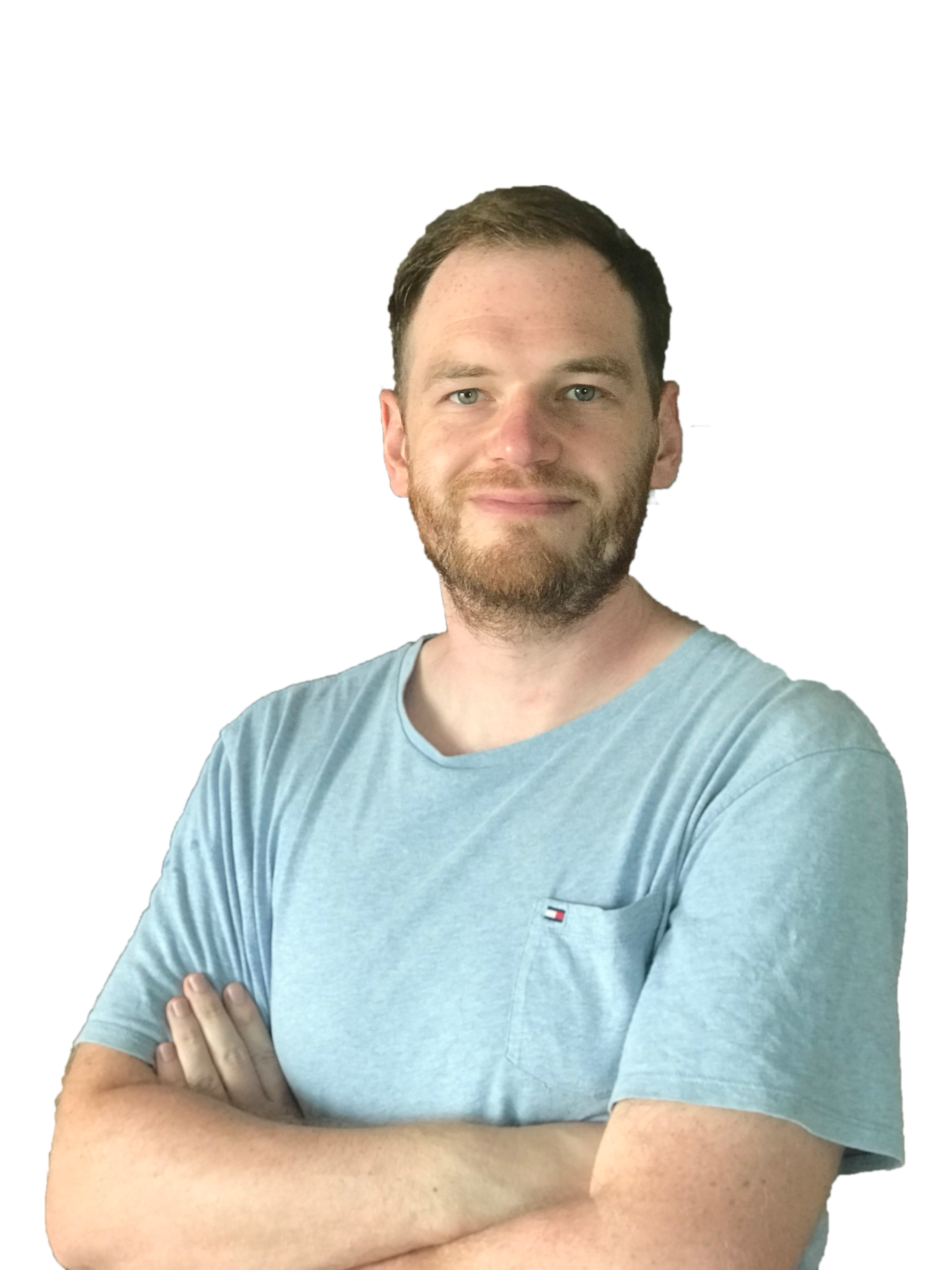 Sascha is a Lifecycle Marketing Consultant with over 8 years of digital marketing experiences in Silicon Valley, the UK, and Germany.
After leading the demand generation for a 100+ million company, he decided to venture out on himself. He's now helping clients to attract and convert more leads and customers.
His main focus are SEO, paid media & marketing automation – all with the focus to tie marketing campaigns to revenue.
Sascha has been featured in industry publications.