Insider Tips and Advice for Online Marketing
What are the Best Ways to Start Marketing your Business Online?
Marketing your business online can be a daunting task. There are so many factors to consider, from the audience to the type of marketing you should use. The success of your marketing efforts relies on understanding these factors and implementing the right strategies.
The challenge with digital marketing is that there are no one-size-fits-all solutions or templates to follow. But what you should do is pick the strategies that work best for your company, implement them in a way that suits your budget, and watch how things unfold!
How to Bring Traffic to Your Website with Relevant Content?
Websites are the lifeline of every business. The search engine ranking of a website directly affects its traffic. To boost website traffic, you need to understand the nuances of SEO and copywriting well.
SEO or Search Engine Optimization is a process or technique that helps increase the number of visitors to your website from search engines like Google and Bing. It's an umbrella term for all the things one can do to rank higher in organic (non-paid) search results on Google and other search engines by following certain guidelines and best practices such as:
Create an email list
All marketers in the world should follow this advice. It's crucial to build your own audience. If you for example rely on the reach of social media platforms or advertising traffic you are depending on the algorithms of third-party platforms. If those algorithms change or prices increase your marketing strategy could fall apart.
There are three ways that you can create an email list for your business. First, you can have people sign up through your website. Second, you can have people fill out the form on a landing page. Third, you can get them to subscribe after downloading a free ebook or PDF.
After collecting email addresses, it's important to leverage this database.
Never leave a lead behind
Nurture your email list with relevant and useful content. Outline the buyer journey and think about what could help a lead at every stage of that journey. Provide them with content that is helpful for them but also pushes them further down in your conversion funnel.
There are a couple email marketing tools that can help you. If you are just getting started and are on a budget, check out our marketing hack on how to use the free Mailchimp version to automate your email nurture stream.
Think about short- and long-term objectives
Search engine optimization and building an email list are mid to long-term plays in online marketing. You need to think about short-term results as well.
In the beginning, while your online presence is growing you need to think about paid promotions like search ads, social media ads, display advertising, as well as content promotion like native ads, guest blogging, or press releases. However, most marketers make the mistake to only think about those tactics isolated.
The goal is to learn quicker through paid channels and implement the learning in your organic campaigns. For instance, you could learn which keywords or search terms convert best for your business or which audiences are engaging most with your website.
How do you get audience insights from paid campaigns? Usually, you promote content on websites to tap into their audiences. Different partner programs will bring in different results and you can apply those learnings to your audience building.
Online Marketing Tip for Local Businesses
Create, optimize, and actively manage your Google My Business company profile. It allows you to rank in local search queries, or on Google Maps and offer your products and services.
It also allows you to collect and display customer reviews in an easy and trustworthy way. Here is a complete marketing guide for local businesses.
Start measuring results from the beginning
Think about metrics you want and need to track to determine the success of your online marketing. My advice is to track more metrics than you currently think of. Why? You can't drive a car without a dashboard. The same goes for online marketing. You can't optimize on the campaign level if you only track revenue. The opposite is true if you only track clicks and page views but don't look at the business impact.
Marketing Mistakes Beginners Make
It is understandable that beginners make mistakes. However, for those of you who are new to online marketing it is important that you do not make the same mistakes as the others. Here's a list of common mistakes beginners tend to make and what you can do about it.
Mistake #1: Giving Up Too Easily – give your marketing time. For example, blog posts can take up to 6 months until they reach their full potential after publishing. Moreover, it's impossible to expect results if you only touch the surface. You probably need double the amount of content than you think. Which brings me to the next point.
Mistake #2: Not Enough Content on Your Website – You need to be relevant when your audience is looking for answers. Website or video content is a great way to be there when it matters.
Mistake #3: Spread too wide with your marketing – focus on one major channel, whether this is your blog or social following. Only use other channels to test and support the main channel. You don't need a popular internet marketing podcast, just because it's trendy now. Don't be active everywhere with half the energy and give up too soon (see #1)
Book recommendations
For further insider tips and practical advice from established industry giants, we suggest the following books.
Bestselling author Seth Godin Productivity Guru

Founder of the Content Marketing Institute Joe Pulizzi Killing Marketing or Content Inc

Chip Heath & Dan Heath – Made to Stick

New York Times Bestseller Jonah Berger Contagious: Why Things Catch On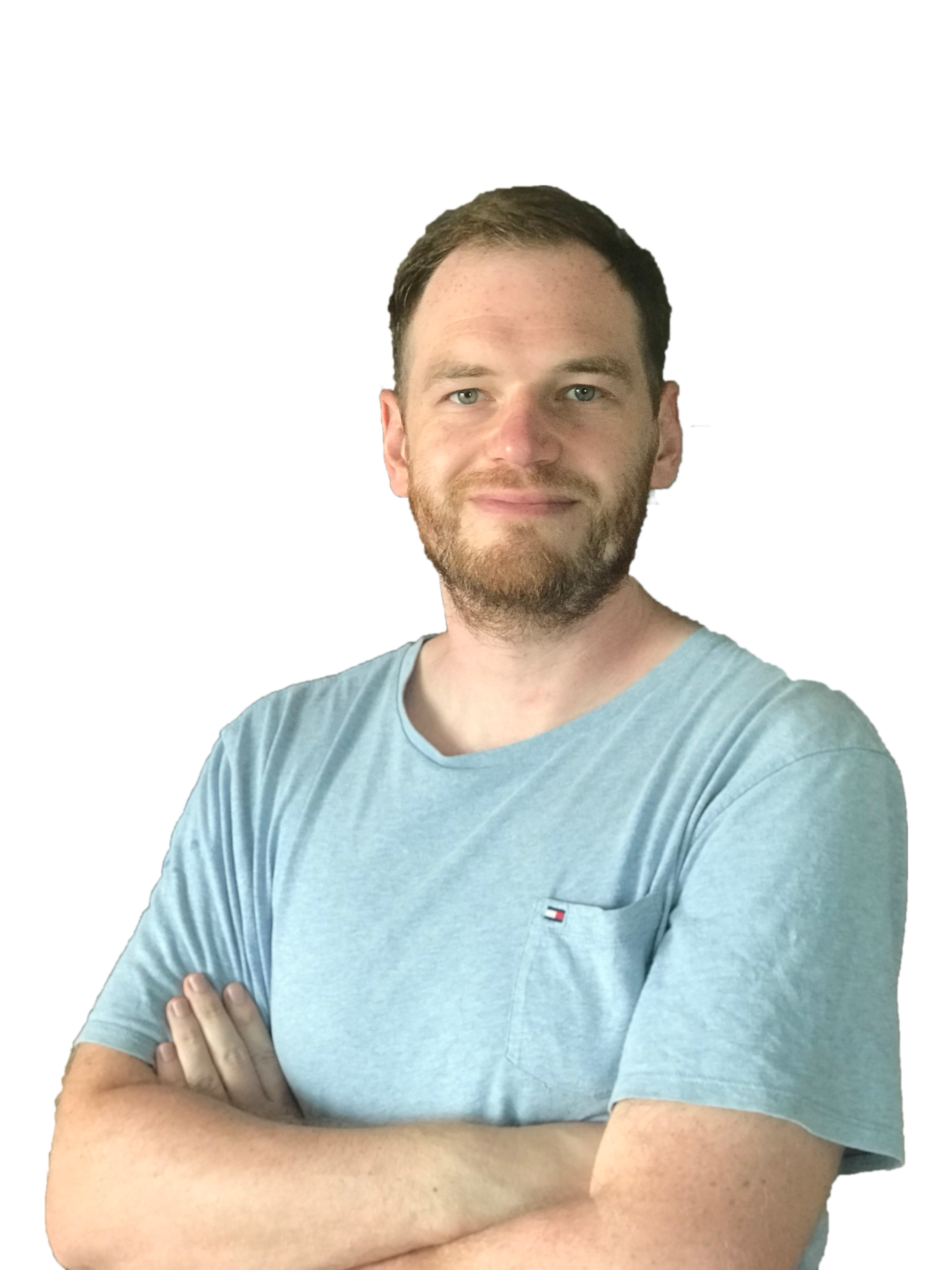 Sascha is a Lifecycle Marketing Consultant with over 8 years of digital marketing experiences in Silicon Valley, the UK, and Germany.
After leading the demand generation for a 100+ million company, he decided to venture out on himself. He's now helping clients to attract and convert more leads and customers.
His main focus are SEO, paid media & marketing automation – all with the focus to tie marketing campaigns to revenue.
Sascha has been featured in industry publications.