SEMRush vs. SpyFu Comparison
Trying to fight your way through Google's ranking is becoming increasingly difficult. Fortunately, several search engine optimization (SEO) tools have made this task more possible.
We're talking about SEMRush and SpyFu. SEMRush provides an all-around SEO service that covers your website's content, keyword choice, and more.
On the other hand, SpyFu is mainly concerned with assessing your competition. You can find out things like which keywords they use and pay for.
Stick around to learn more about SEMRush vs. SpyFu and which option could be a better fit for you.
SEMRush vs SpyFu Services
To begin our comparison, let's look at what both companies have to offer.
SEMRush Features
In your search to optimize your content, you've likely stumbled upon SEMRush multiple times. Overall, SEMRush advertises itself as an "all-in-one" marketing platform. In turn, this software tool provides users with more than just a competitive tool like SpyFu.
Having said that, you can enhance your digital marketing campaign through SEO assessments. On top of checking other competitors' backlink profiles, you can improve your keyword search to create a marketable PPC campaign.
In addition to this, you can track your position on Google's Search Engine Results Page (SERP) and use the brand's audit tools.
SpyFu Tools
When creating content for your website, trying to compete for the ultimate keywords to gain some rank in Google's SERP is no easy feat. Instead of playing a guessing game, SpyFu can help you gain access to your competitor's SEO optimization activity.
By simply pasting their link on SpyFu's search bar, you'll uncover things like their organic search rank and ad variations. Most important of all is that you get to see which keywords they purchased from Google Ads over the past 16 years.
This historical data can prove useful during your target keyword search. On top of the competitor search, SpyFu also brings some purchase recommendations and domain authority detection.
Features Comparison
Apart from the main purpose SEMRush and SpyFu provide, you may also want to get a good look at each brand's winning features.
SEMRush
Due to SEMRush's versatility, you can choose features between several categories such as SEO, market research, and advertising. Check out some of each below.
Link Building Tool
Link building means that you want other websites to have links leading to your website. This technique boosts your SEO. This process may be difficult to complete without acquiring a decent network.
The good news is that SEMRush offers a link-building tool that can help connect you to target and relevant websites. Rather than tirelessly browse through several websites to choose from, SEMRush will generate a list of the best link-building prospects for your campaign.
SEO Content Checker Tool
Grammar isn't the only thing you should watch out for when writing articles for your blog. If you want to gain more momentum on Google, then you can use the SEO content checker tool offered by SEMRush.
This can be integrated into WordPress or Google Docs as a plugin or add-on, respectively. The tool grades your content based on SEO, readability, tone of voice, and originality.
PPC Keyword Tool
This tool assists you in finding the best keywords from several sources, whether locally or through imported options such as .txt and .csv files.
In addition to this, you can optimize the keyword list by cutting out duplicates and unnecessary prepositions. Plus, you can cross-match negative words. These occur when you have a couple of affiliate ads competing with each other from your keyword list.
SpyFu
Similar to SEMRush, SpyFu divides its features based on several categories, such as PPC competitor research and SEO competitor research.
Custom Branded SEO Clients Report
With this feature, SpyFu can automatically generate an SEO report of any site. To start, you first paste the site's link in the search bar located in the SEO reports tab. Next, choose the type of report you want.
You can either pick "All SEO Keywords," or "Select my own SEO Keywords." Let's assume you chose the prior option. In this case, SpyFu will provide you with a list of five competitors' domains. You can adjust them to your liking.
Afterward, you click "Next" and it should allow you to review and publish your report, provided you have a subscription to the service.
Backlink Outreach
Similar to SEMRush, SpyFu also has a link-building outreach program to widen your visibility to Google.
Apart from that, after you locate the best backlink opportunities for your website, SpyFu can help you find those websites' contact details.
That way, you can increase your networking sphere and collaborate with other sites to rank higher.
SEMRush vs. SpyFu: Competitor Analysis
SEMRush and SpyFu can provide you with competitor analysis report services. Both tools essentially do a good job of assessing your competition's overall SEO performance.
In the search engine ranking field, rules aren't really followed. In that sense, any keyword can be up for grabs. What differentiates a smart website host from other ones is how they choose those keywords.
Rather than keyword stuffing in hopes of gaining some rank, SEMRush and SpyFu have made things more interesting. You can now look at your competition's purchased keywords, among other data. Let's take a closer look at how these competitive features work in each marketing tool.
SEMRush Competitor Research
If you're choosing SEMRush to conduct your competitive analysis, then you'll want to navigate to the website's "Competitive Research Toolkit" with its keyword gap tool. With this analytical tool, you can identify your competitor's SEO tactics, PPC, and social media marketing campaigns.
You can also get an in-depth overview of their organic search and overall online presence.  Essentially, this will help you pin down the sources that they use that boost their traffic and, in turn, can boost yours as well.
All in all, SEMRush has narrowed it down to about four tools you can use for your competitor analysis.
Social Media Tracker

Advertising Research

Traffic Analytics

Organic Research
SpyFu
As a site specializing in competitor analysis, this raises a lot of expectations regarding the features provided. That being so, you can browse through multiple competitor analysis features in SpyFu.
One of which includes Google Ads competitor keyword spy tool. All you have to do is paste a link to your competitor's domain, and you can uncover plenty of valuable indicators.
For example, you can find the number of inbound links from Google, both organic and paid. You can also uncover the estimated monthly SEO clicks and how much they cost.
Pros and Cons of SEMRush
To tie all of SEMRush's most noteworthy features, here are the brand's pros and cons.
Pros
Content marketing services provided

User-friendly interface

Offers several services in one place, such as link building and keyword search tools.

Additional tool ecosystem like

video rank tracking
Cons
Only limited to Google search engine
Pros and Cons of SpyFu
After looking at SEMRush's pros and cons, let's dive into SpyFu's strengths and weaknesses.
Pros
A strong competitive analytics tool.

User-friendly interface.

Reliable 24/7 customer support
Cons
Only limited to UK and US website analytics.
Wrap-Up
Between SEMRush vs. SpyFu, the latter differs in that it provides users with a specialized competitive analysis tool. Meanwhile, SEMRush offers a lot more services such as site auditing, on-page SEO tracking, and more.
Having said that, choosing the right one mainly depends on which kind of service you may prioritize as well as your budget.
SEMRush is generally more highly-priced, but it has more services than SpyFu. This could make it ideal for large-scale business owners looking to optimize their site's rank.
SpyFu's pricing plans are a bit more reasonably priced, making them more fit for beginner users looking to gain a head start from competitor sites.
Related comparisons
As a SEMRush user, I created further resources to compare it against competitive tools.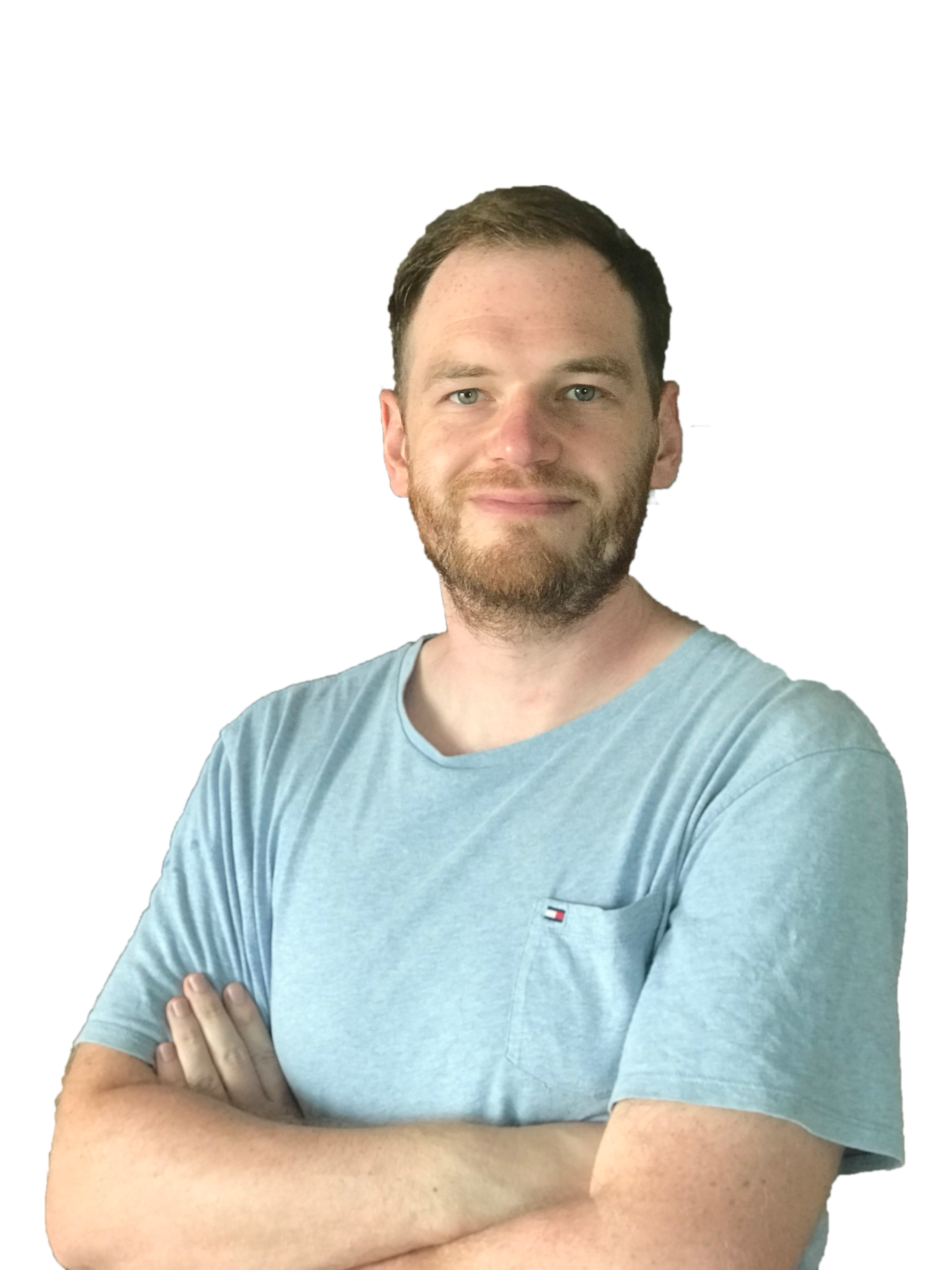 Sascha is a Lifecycle Marketing Consultant with over 8 years of digital marketing experiences in Silicon Valley, the UK, and Germany.
After leading the demand generation for a 100+ million company, he decided to venture out on himself. He's now helping clients to attract and convert more leads and customers.
His main focus are SEO, paid media & marketing automation – all with the focus to tie marketing campaigns to revenue.
Sascha has been featured in industry publications.